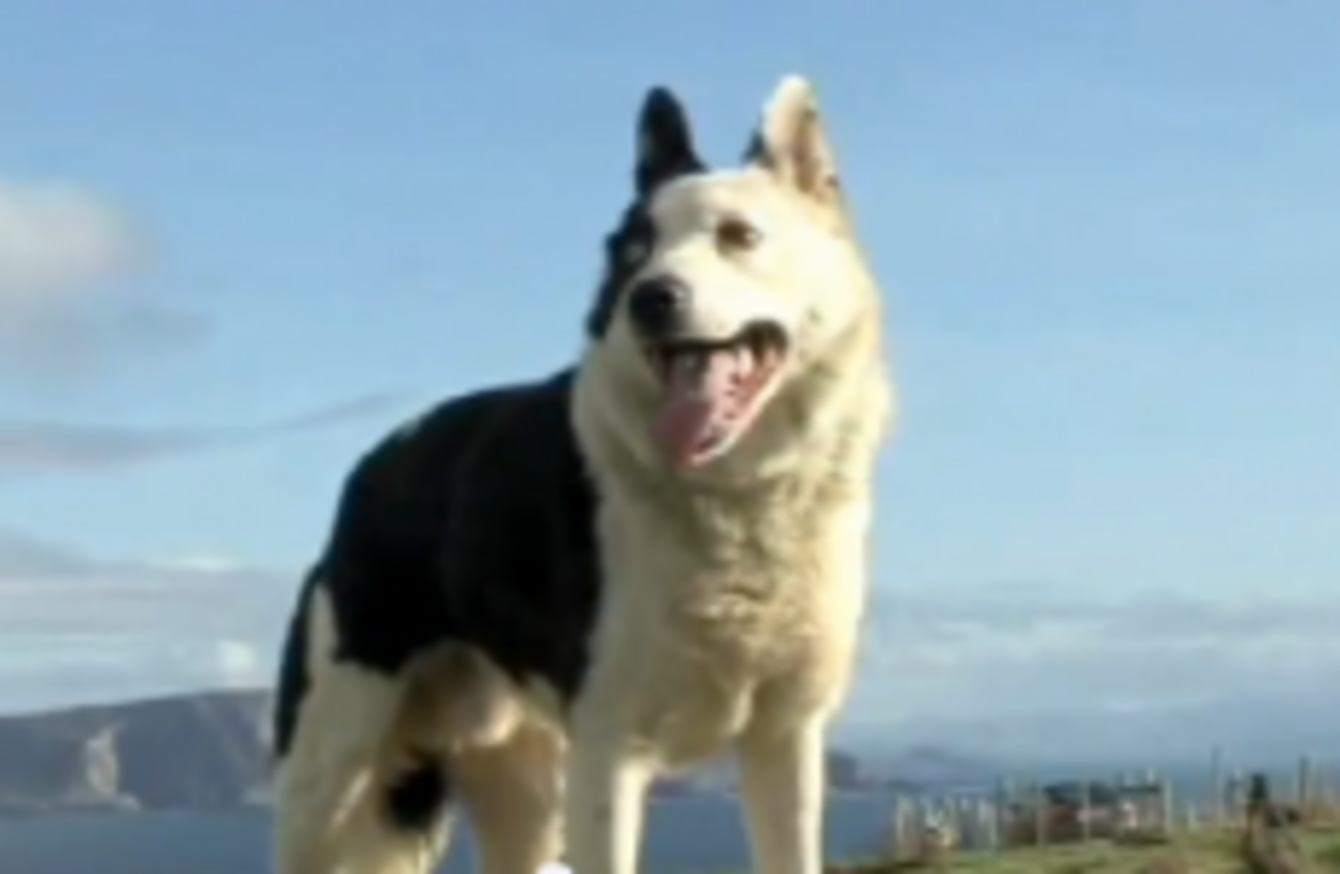 Image: YouTube screengrab
Image: YouTube screengrab
ACHILL ISLAND is well known as one of the west coast's more picturesque areas – and as one of the country's Gaeltacht areas.
Combining the two, a number of people – including Nías Ó Catháin – keep sheep as pastimes, and naturally need the use of sheepdogs.
But that's where Ó Catháin's dogs are unusual – because one of them, as this video sent to us by TG4 News points out, takes his directions entirely through Irish.
Dime had been part of Ó Catháin's pack for around a year when one day, while listening to Raidió na Gaeltachta, he decided to start giving orders in Irish – and Dime responded.
Since then, though other dogs will respond to commands in English, Dime simply won't move until he hears its Irish counterpart.
Ó Catháin says that's fine by him – because it means he can command different dogs at different times whenever he needs to.
(YouTube credit: TG4Oifigiuil)