WHEN IT COMES to getting married, there is a reason why wedding present lists are a thing. You don't want your third cousin once removed who your mother INSISTED you invite to the wedding giving you bath salts shaped like a John Deer tractor do you?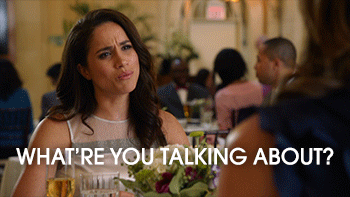 GIPHY GIPHY
Well spare a thought for Meghan Markle as her nephew who she hasn't spoken to in three years has decided to give her a wedding gift with a difference.
Tyler Dooley is a cannabis grower in Oregon where it's been legal to smoke weed recreationally since 2015. Tyler has decided to create a new hybrid especially for the Royal Wedding called 'Markle's Sparkle' which sounds like a great fake name for a Royal Wedding eyeshadow palette.
When Meghan was much younger she used to babysit Tyler and his brother TJ but neither were invited to the Royal Wedding much to their disappointment.
Good Morning Britain / YouTube
We haven't heard any reports on whether Meghan likes the gange but given she grew up in California Tyler reckons she has 'an American view on pot'.
Should she ever wish to rekindle her familial relationship with Tyler, he'd be open to her and Harry bopping over for a visit and trying out the new strain. Tyler reckons Harry in particular would enjoy the trip because he 'enjoys a good party'. Well so long as there's billiards involved anyway.
GIPHY GIPHY
Given that weed is still illegal in the UK, we doubt the Royal couple will be lighting the sparkle anytime soon but you never know. One Royal trip to Oregon and you've got one hell of a party just waiting to happen.
DailyEdge is on Instagram!