EVERY WEEKDAY MORNING, DailyEdge.ie rounds up the best of the day's celebrity news from the top to the very bottom.
PA Wire / PA Images PA Wire / PA Images / PA Images
Mel B made a candid confession about her fellow Spice Girl Geri Halliwell, and it's causing all sorts of drama ahead of the reunion.
During filming of her episode of Piers Morgan's Life Stories, Scary Spice admitted to having a one-night stand with Ginger Spice.
"It was just that once," she said in the interview. "Hopefully when Geri gets asked that, which hopefully she will after this, she won't deny it. Because it was just a fun thing.
She's going to hate me for this because she's all posh in her country house and her husband. But it's a fact. It just happened and we just giggled at it and that was it."
Sources say Mel made a panicked phone call to apologise to Geri straight after the show.
A source said: "The girls all know Mel struggles to keep her mouth shut but Mel C who was in the audience was visibly horrified when it all came out.
The tour is just two months' away they don't want anything jeopardising it, but there were real fears this would upset Geri's husband and cause serious issues."
Listen, I'd be annoyed too if someone told Piers Morgan of all people about who I'd previously rode. (Daily Mail/The Sun on Sunday)
Ian West Ian West
Megan Barton Hanson said she'd "rather shit in her hands and clap" then get back together with ex Wes Nelson.
The Love Island star made the frank confession on her Instagram when asked by a commenter about their relationship.
Posting a photo of herself kitted out in P̶r̶i̶m̶a̶r̶k̶  Penneys latest offerings, the reality star was having none of the question.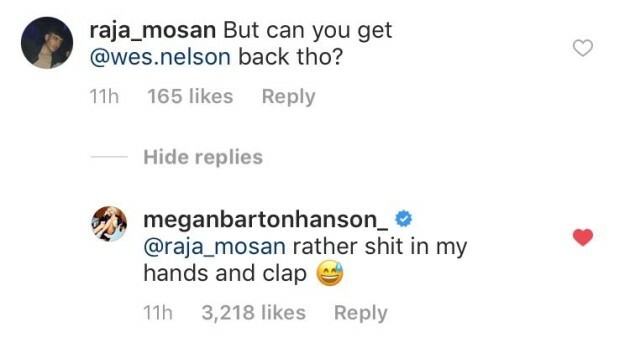 No love lost, then, clearly.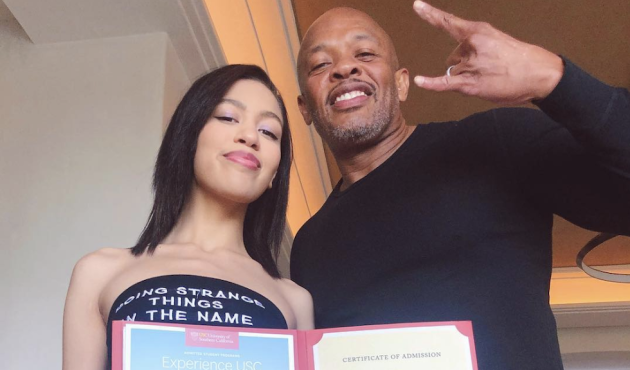 Finally, Dr. Dre's thrown some shade at the celebs involved in the college admissions scandal in the US.
The rapper/illegitimate doctor took to social media praise his daughter Truly Young for getting into the University of California in a since deleted social media post.
"My daughter got accepted into USC all on her own. No jail time!!!" wrote Dr. Dre.
The proud dad's photo showed him posing with Truly as she holds her certificate of admission and an "Experience USC" pamphlet.
Dre previously donated $70 million to USC back in 2013 for the creation of the Jimmy Iovine and Andre Young Academy for Arts, Technology and the Business of Innovation. (People)
And all of today's other celeb dirt…
Justin Bieber's been blamed for the closure of an Icelandic canyon. (People)
Tristan Thompson's been wilding out to some questionable songs on. (Cosmopolitan)
Naomi Campbell and Liam Payne are 'to go public with romance' at the model's birthday bash. (Goss.ie)
DailyEdge is on Instagram!