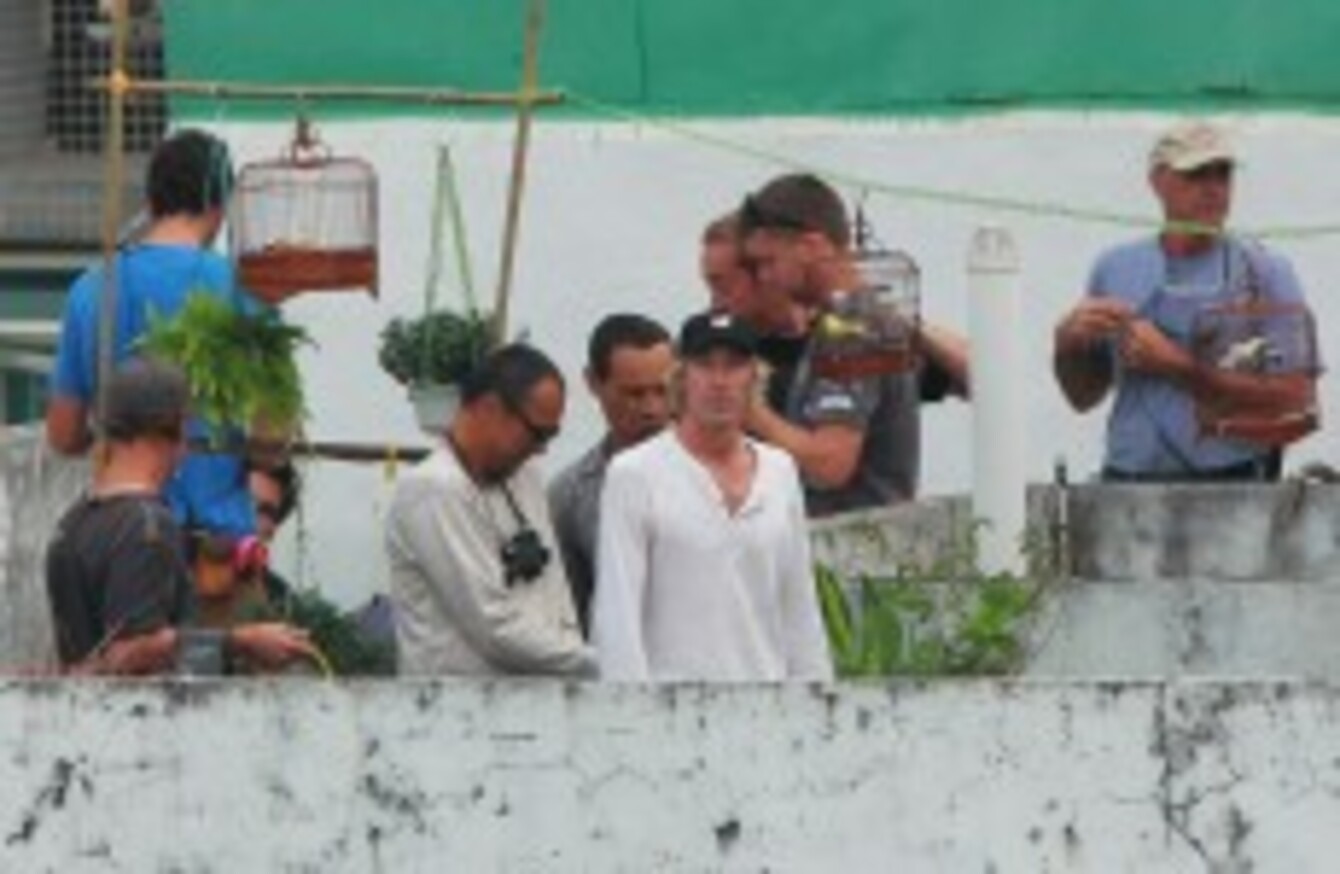 Bay on set in Hong Kong.
Image: ASSOCIATED PRESS
Bay on set in Hong Kong.
Image: ASSOCIATED PRESS
DIRECTOR MICHAEL BAY has been attacked and slightly injured on the set of the fourth instalment of the Transformers film series filming in Hong Kong.
A police spokeswoman said two brothers surnamed Mak who own a shop near the movie set approached Bay yesterday and demanded 100,000 Hong Kong dollars (around €9,500).
When Bay refused to pay, they assaulted him. The brothers also allegedly assaulted three police officers who were called to the set.
The spokeswoman said Bay suffered a minor injury to his face but declined medical treatment. She spoke on customary condition of anonymity.
The two men, aged 27 and 28, were arrested and face charges of blackmail, assault and assaulting police officers, she said.
Paramount Pictures account of the incident said it occurred on the film's first day of production in Hong Kong after months of filming on U.S. locations.
The studio said in a statement that a man rushed onto the set wielding an air conditioning unit and swung it at Bay's head. It said Bay ducked and wrestled the air conditioning unit away from the man.
Police arrested the man and two companions, and no one on the set was injured, Paramount said.
On his own website, Bay said "drugged up" assailants had been belligerent toward the film crew and one rolled metal carts toward actors on the set while trying to "shake us down."
His statement said security subdued one man and that four were arrested for assaulting officers who responded.
Non-violent attempts at extortion involving location filming have been an occasional problem in Hollywood over the years, where residents would intentionally disrupt filming by making noise or other means in an effort to prompt a payoff.
In recent years, studios have been more diligent with compensation to residents in neighborhoods where location shooting is occurring.
Bay said in his statement that:
Every vendor where we shot got paid a fair price for our inconvenience, but he wanted four times that amount. I personally told this man and his friends to forget it we were not going to let him extort us. He didn't like that answer.
He also said:
Then it took fifteen Hong Kong cops in riot gear to deal with these punks.
Bay has directed the three previous Transformers films, in addition to such action movies like Bad Boys and Armageddon.
Transformers 4: Age of Extinction is partly set in Hong Kong. It stars Mark Wahlberg and is to be released next June.