THERE'S NOTHING MORE heartwarming than hearing about how two people met and fell in love, except perhaps when it's two people who knew each other when they were young and reconnected as lovers years later.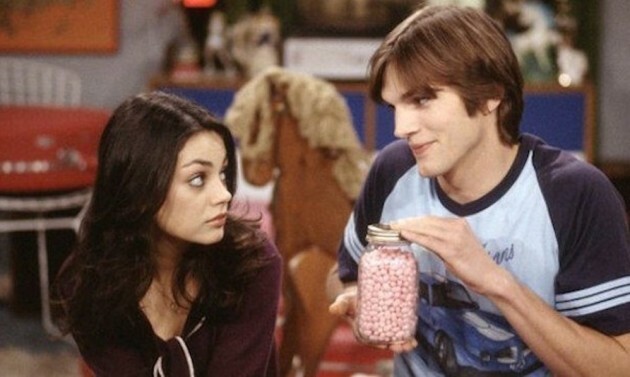 And when those two people are celebrities, we are *all* ears for *all* of the details.
So this week, Mila Kunis spoke on a podcast and added some embellishments to her and Ashton Kutcher's love story.
The pair first met in 1998 on the set of That 70′s Show.
But they didn't hit it off as soulmates straight away.
He and I talk about it and we're like, yes, had we connected then, would we have connected? No, because the people who we were back then would never be together. But it's just a bummer that we missed out on 20 years together. I look back and I'm like, we could have spent 20 years together.
SIPA USA / PA Images SIPA USA / PA Images / PA Images
Speaking on the WTF with Marc Maron podcast, Mila explained that the pair needed to go through their respective life experiences and relationships in order to be right for each other.
We would have never been together if we didn't both go through what we went through in order to be the people that we were when we met. Reconnected I should say—not met.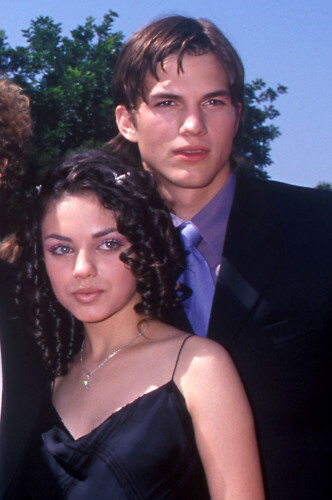 Kathy Hutchins Kathy Hutchins
Mila dated Macaulay Culkin for 8 years between 2002 and 2010, whilst Ashton Kutcher was married to Demi Moore for six years having met her in 2003. In 2011 Demi and Ashton separated.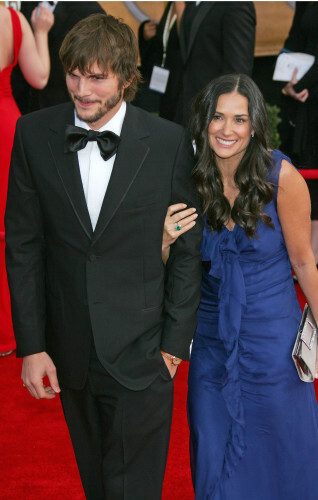 DPA / PA Images DPA / PA Images / PA Images
And a couple months later, Mila and Ashton hooked up.
Having both been in serious relationships for so long, both Ashton and Mila were only interested in a casual fling with each other:
I did a movie called Friends With Benefits. He did a movie that was very similar called No Strings Attached. We lived our movies out. We were just like, let's just hook up. Let's have fun. We're both single. We both trust each other. Everything's great.
But after three months of a very casual relationship, Mila revealed she had an epiphany:
I was like, you know what, I actually care about you. I don't want to mess anything up so I'm just going to walk away before it becomes too much," she recalled. "And he was like, 'Got it.'
Ah, heartbreaking…but it didn't end there obvs.
And the next day, he showed up to my house and he was like, 'Move in with me' and I said ok.
Heart rebuilt.
DailyEdge is on Instagram!