EVERY WEEKDAY MORNING, DailyEdge.ie rounds up the best of the day's celebrity dirt from the top to the very bottom.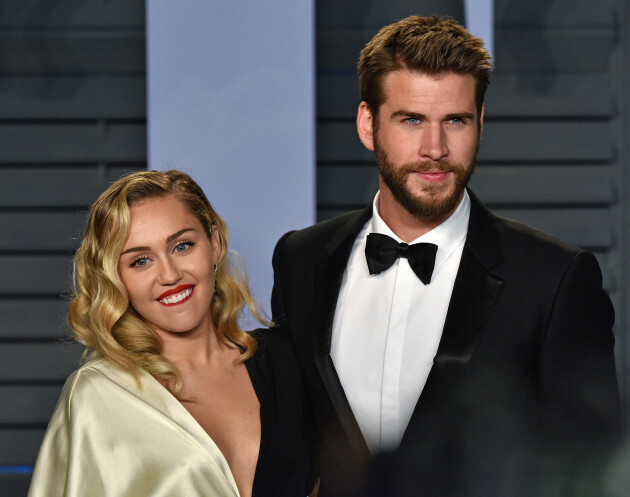 UPI / PA Images UPI / PA Images / PA Images
Miley Cyrus and Liam Hemsworth are reportedly planning to marry in a 'secret ceremony' in Byron Bay, Australia. (Can't be that secret if we're hearing about it though, surely?)
The singer and her fiancé have been in an on-again-off-again relationship for years, and first got engaged back in June 2012.
According to OK! Magazine, the couple finally "feel like it's time" to get married.
The source said "She and Liam feel like their engagement has gone on forever and they both decided, at the same time, it was time to wed already."
The source also claimed that Miley has "big plans" for the wedding, and wants it to take place on the beach. Very meta, given that they shared their first kiss on a beach while filming The Last Song.
Liam is originally from Australia, and it's where his movie star brother Chris Hemsworth lives with his wife Elsa and their children.
"They got back together after their big break-up by hanging out in Byron Bay with Chris and Elsa, and Miley feels like it would be good luck in their marriage if they married there," the source added.
Seriously though, do celebs understand the definition of "secret"? (Goss.ie)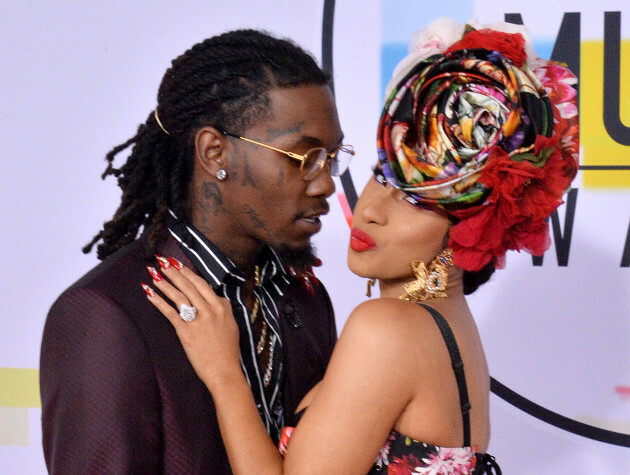 UPI / PA Images UPI / PA Images / PA Images
If you thought the Cardi B/Offset breakup couldn't get any messier, his mistress just retracted her apology to Cardi. Awks.
Earlier this month, the pair announced their split amidst rumours he'd cheated on the mother of his daughter, Kulture. Though neither confirmed that thatw as the case, aspiring rapper Summer Bunni came forward and apologised to Cardi
Now, she's officially retracted that apology on live radio.
"I just want to set the record straight about the apology video. At this time, I really just take the apology back."
Summer went on to claim that she's received no support since posting the apology.
"My feelings be hurt," she said through tears. "It sucks […] It's not fair to me. I just feel like the whole world is against me. I'm so strong. I'm so sorry I'm breaking down." 
Yikes. (Instagram)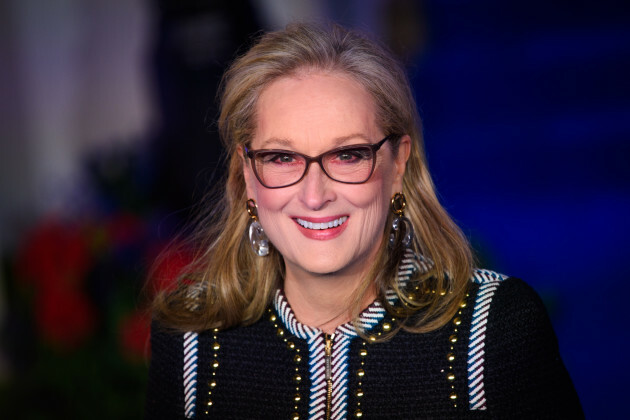 PA Wire / PA Images PA Wire / PA Images / PA Images
Finally, Meryl Streep injured herself while showing off in front of the child actors on the set of Mary Poppins Returns. As you do.
Streep admitted that she was showing the kid actors in Mary Poppins Returnshow it's done while playing the kooky cousin to Emily Blunt's super nanny, but things hit a snag when she got injured.
We were in the middle of my big musical number, and I was showing off," she said. "I told them, the first thing they teach you in drama school is how to fall down. So I marched across the room and pretended to trip and fell down."
That fall knocked more out of her than she had expected — and she counts herself lucky that bones weren't broken in the process.
"I did it so hard on both of my knees I practically broke them!" she said. "I thought, 'Don't be such a jerk, you're not 11 years old anymore.'
"I got a big laugh from the kids," she said, "so it was worth it."
DO A WHEELIE MERYL. (People)
And the rest of the celeb dirt we could rake up…
Ryan Thomas and Lucy Mecklenburgh are said to be "on the rocks" after a video of her scoring some lad got leaked. (The Sun)
Andy Cohen is having a baby via surrogate. (E! News)
Meghan Markle is feeling pretty fed up with the palace, apparently. (Cosmopolitan)
DailyEdge is on Instagram!