EVERY WEEKDAY MORNING, DailyEdge.ie rounds up the best of the day's celebrity dirt – from the top to the very bottom.
Miley Cyrus spoke about her broken engagement on the Ellen DeGeneres show. The episode is set to be broadcast in the states today, and will see the singer talk about her ex-fiancée Liam Hemsworth and the general s-storm her life seems to be at the moment.
Preview clips show Ellen greeting her by saying "Last time you were here I threw you an engagement party," to which Miley quickly replies, "Do you want your money back?"
TheEllenShow
However, alls good in Miley's hood.
I'm genuinely happy, finally with myself, which I think often takes you separating yourself from someone else to really be happy with who you are. I'm obsessed with being alone and hearing my thoughts.
She also spoke about that VMA performance, saying that the media "only care about the one who's shakin' it. Double standards, no one cares about the man behind the booty."
But why Miley, why?
The idea behind it, I wanted to be a bear, but somehow like an adult baby. But my hair, it was supposed to be like I'm in a onesie, because I have an obsession with being an adult baby.
TheEllenShow
Ellen then gave her a twerking action figure with a jelly arse.
But hold on, did anyone think to ask what does Celine Dion thinks of all of this? When the topic of Cyrus came up, Dion, speaking to the Toronto Sun said:
I don't have a problem with her but I feel sorry for a lot of young kids today that they have to go that far to express themselves that way, or to get the attention, I don't know.
Now we know.
Georgia Salpa has been sacked from her model agency, again. It's been a year since Andrea Roche gave her the boot over her alleged cancelling of multiple photoshoots.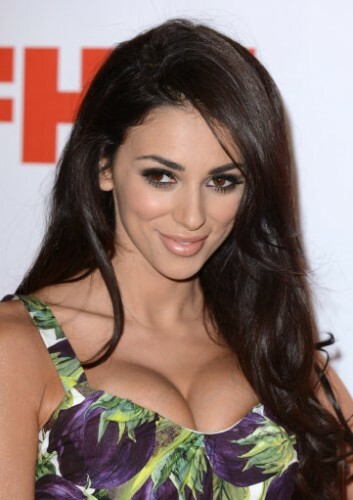 Doug peters / Doug Peters/EMPICS Entertainment Doug peters / Doug Peters/EMPICS Entertainment / Doug Peters/EMPICS Entertainment
Well now it's The Sacking, part II. Dave Reid of Salpa's London-based agency Neon Management has told the Irish Daily Mirror that he's not renewing the Irish model's contract, as he has become frustrated with her unavailability.
She is away a lot and it is very hard for us professionally when she is away so much in Spain. It makes it very difficult.
Spending too much time with your millionaire boyfriend in Spain… tough life.
(Irish Daily Mirror)
Nick Grimshaw and Louis Tomlinson have got into a bit of a Twitter scrap. One Direction boybander Louis took offence to Grimshaw seemingly mocking his moany tweets.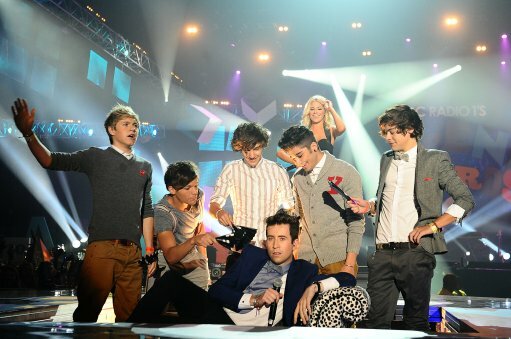 Ian West / PA Archive/Press Association Images Nick and Louis in happier times Ian West / PA Archive/Press Association Images / PA Archive/Press Association Images
Louis tweeted that he was pissed off that he couldn't leave his Australian hotel room due to paps. BBC Radio 1 breakfast host Grimshaw alluded to it on his radio show the next day, saying he loves a 'complainy popstar'.
Grimshaw, who's great pals with Tomlinson's bandmate Harry Styles, didn't think it was so gas at all and tweeted his support for Grimshaw's radio predecessor.

Grimshaw can subtweet with the best of them.

But bandmate Zayn Malik was quick to jump to Tomlinson's defence.

It's all very childish, isn't it?
However, Fearne Cotton asked Grimmy on her radio show yesterday about the HUGE fight, asking Grimshaw "Is he not your friend?", which was answered with a prompt "Erm, no."
Ouch.
And the rest of the day's dirt…