EVERY WEEKDAY MORNING, DailyEdge.ie rounds up the best of the day's celebrity dirt – from the top to the very bottom.
Courtney Cox is apparently dating Snow Patrol's Johnny McDaid. Poor Chandler. The actress and Irish musician have been spotted out together multiple times after being brought together by mutual friends. (Daily Mail)
Johnny is currently in LA at the moment, working with Ed Sheeran on his new album. Ed recently posted a photo himself and Courtney together and pleaded for his fans to vote for her for a People's Choice Award, which Johnny later retweeted.
That means they're official, obviously.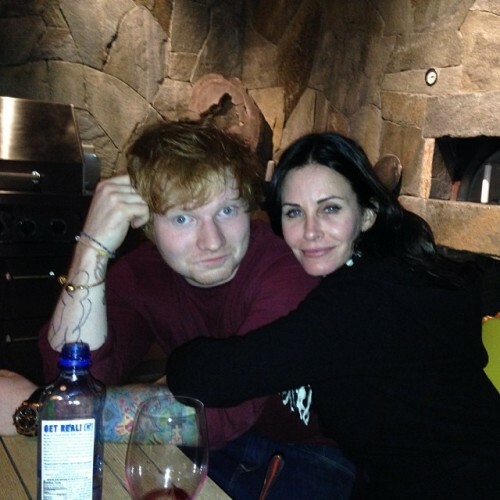 teddysphotos teddysphotos
teddysphotos Ed and Johnny teddysphotos
Miley Cyrus is upset that she has to leave her dogs to head off on her Bangerz world tour. While she won't be landing on our emerald isle until May, the singer is kicking off her Bangerz world tour in Minneapolis this week. She's not happy about it though, tweeting a photo of her kissing her puppy Floyd goodbye, saying:
I don't wanna leave my babies.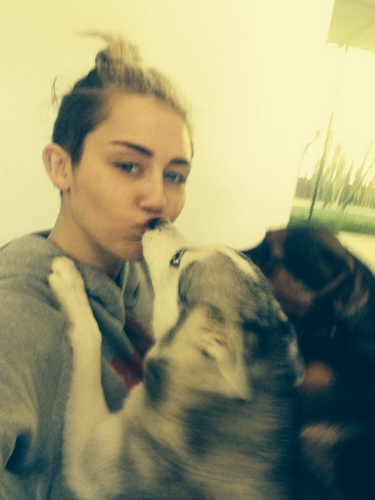 Miley Cyrus Miley Cyrus
Aw.
To add insult to injury, when the master twerker touched down in the icy city it was only BALTIC. She tweeted a photo of herself looking very chilled, with the caption 'freeeeeeezing'.
Sure she's on her way to becoming an Irish girl already. FREEZIN.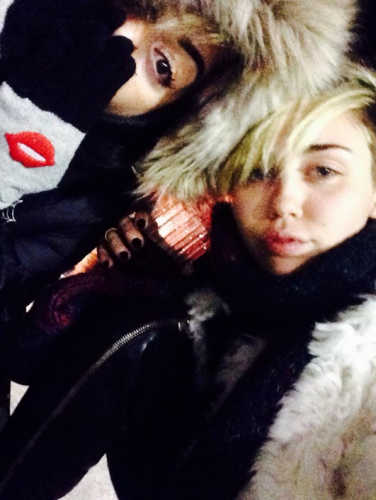 Miley Cyrus Miley Cyrus
Kim Kardashian thinks she bares a resemblance to Elizabeth Taylor. One half of the better-known Kimye posted an Instagram photo of herself standing beside a photograph of the late actress hashtagging it #myidol.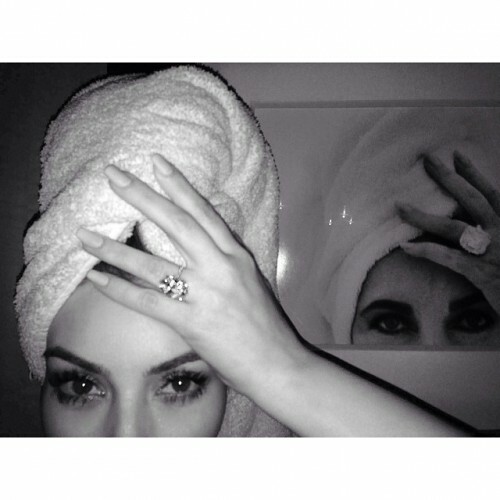 kimkardashian kimkardashian
Well, they've both got diamonds and they've both been married multiple times. Taylor probably didn't take as many selfies though.
Speaking of the Kardashians, Kendall Jenner was spotted on an ANOTHER date with young Harry Styles. And to a gay bar no less.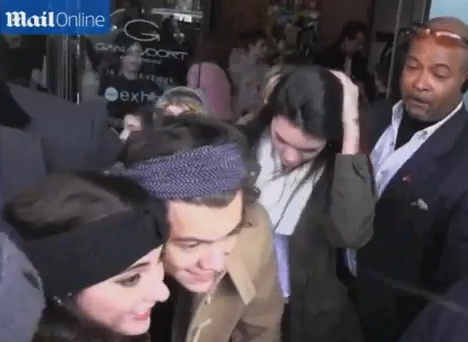 In other celeb hook-up news, Joey Essex and Amy Willerton are officially an item. The pair struck up a romance after they were both booted from the 'I'm a Celebrity' jungle in a double eviction. Joey confirmed that the pair are more than just friends, having seemingly bonded over eating kangaroo balls and maggots or something.
Our first date was amazing. I'm very happy. Look at her. She's beautiful.
After Kian Egan was named king of the jungle, they both attended the show's wrap party together and stopped off at McDonald's on the way home to buy 20 McNuggets. Aw, young love. (The Mirror)
joeyessex90 joeyessex90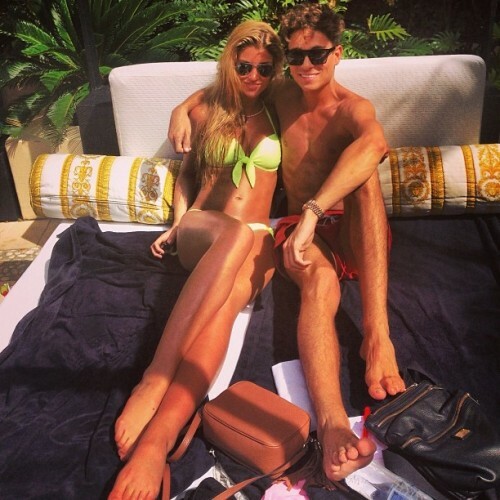 joeyessex90 joeyessex90
And the rest of the day's celebrity dirt…
The Anchorman 2 premiere took place in Dublin last night. Faces were drawn on. So many faces. (Daily Edge

)

Victoria Beckham said she wasn't really 'feeling' the whole Spice Girl's reunion. (Telegraph

)

Oops. Tulisa has been charged with involvement in supplying drugs. (Daily Edge

)

Daniel Radcliffe wears dead people's hair for a new role in Frankenstein. Riiiiiiiiiight. (Daily Mail

)

Here's the first kiss from the Fifty Shades of Grey movie. (Buzzfeed)
Glenda Gilson got engaged to her fella, Rob MacNaughton. The Xpose presenter announced the news on Twitter, posting a photo of the sparkler for good measure.
Glenda Gilson Glenda Gilson