STRANGER THINGS STAR Millie Bobby Brown has deleted her Twitter account since becoming the subject of homophobic memes.
These Photoshopped images make the teenager out to be anti-gay. According to The Wrap, the hashtag #TakeDownMillieBobbyBrown has also resurfaced (it first popped up in November 2017).
Some Twitter users say this meme actually originates from certain members of the LGBTQ+ community, who consider the anti-gay meme of Millie an ironic in-joke.
The 14 year-old English actress has advocated for LGBTQ+ rights in the past, wearing an LGBTQ+ pin to the MTV Awards in 2017.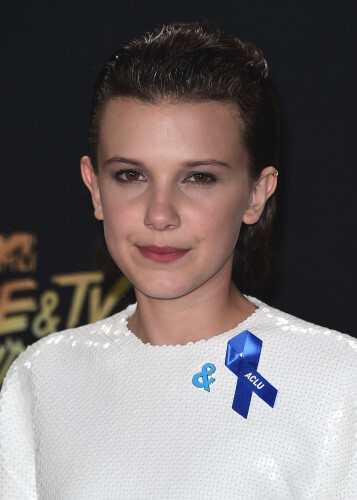 SIPA USA / PA Images SIPA USA / PA Images / PA Images
Brown is still on Instagram – however, she has closed comments on most of her posts.
Fans have been showing their support on Twitter since her decision to leave the site.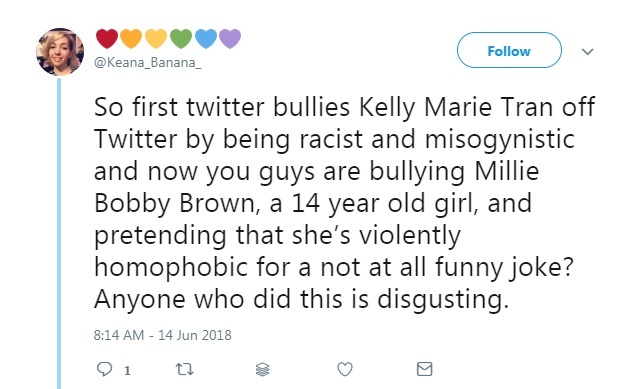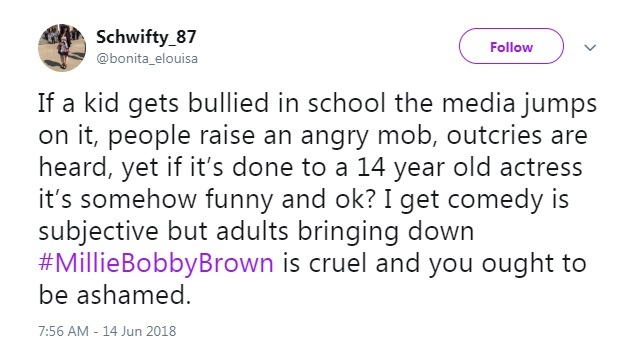 Let's hope Millie can come back to Twitter soon and people can stop being weird assholes.
DailyEdge is on Instagram!