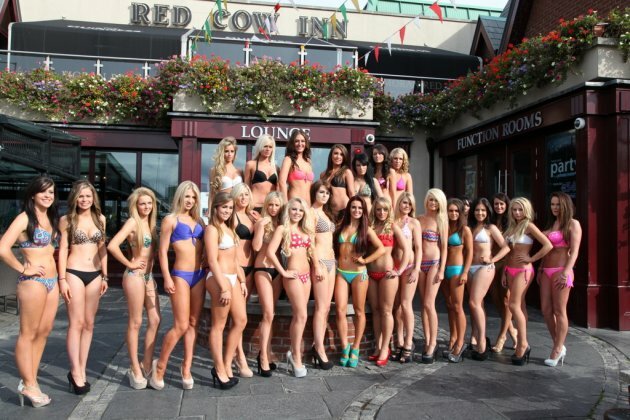 Photo: Miss Bikini Ireland
THE FINALISTS FOR Miss Bikini Ireland, pictured at the Red Cow Hotel in west Dublin. It's ten degrees outside.
From the contest's rules: "Shall have attained the age of 17 … Must have good moral character … Must be female and not married or have had a child … Must give 100% to the contest at all times."
Among the prizes: "Self Made Bikini".
The final will be held in the Wright Venue, Swords on Friday October 19. Tickets €15. See more at their website. If you dare.
Please read our comments policy before commenting.