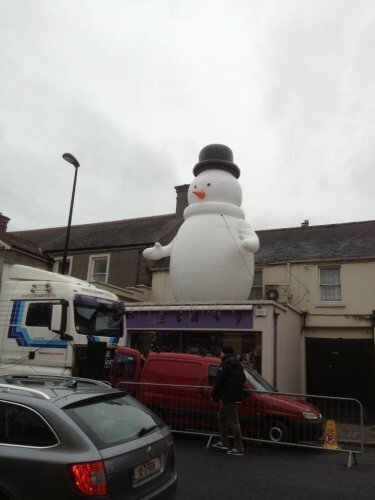 HAVE YOU SEEN Frosty?
It's believed to 60ft inflatable snowman went missing from Fitzwilliam Square in Wicklow town in the early hours of Monday morning.
According to the Wicklow Noticeboard the snowman was last seen wearing a black hat, and he is believed to have been abducted "as he has no legs".
(H/T to Joe Forsyth)