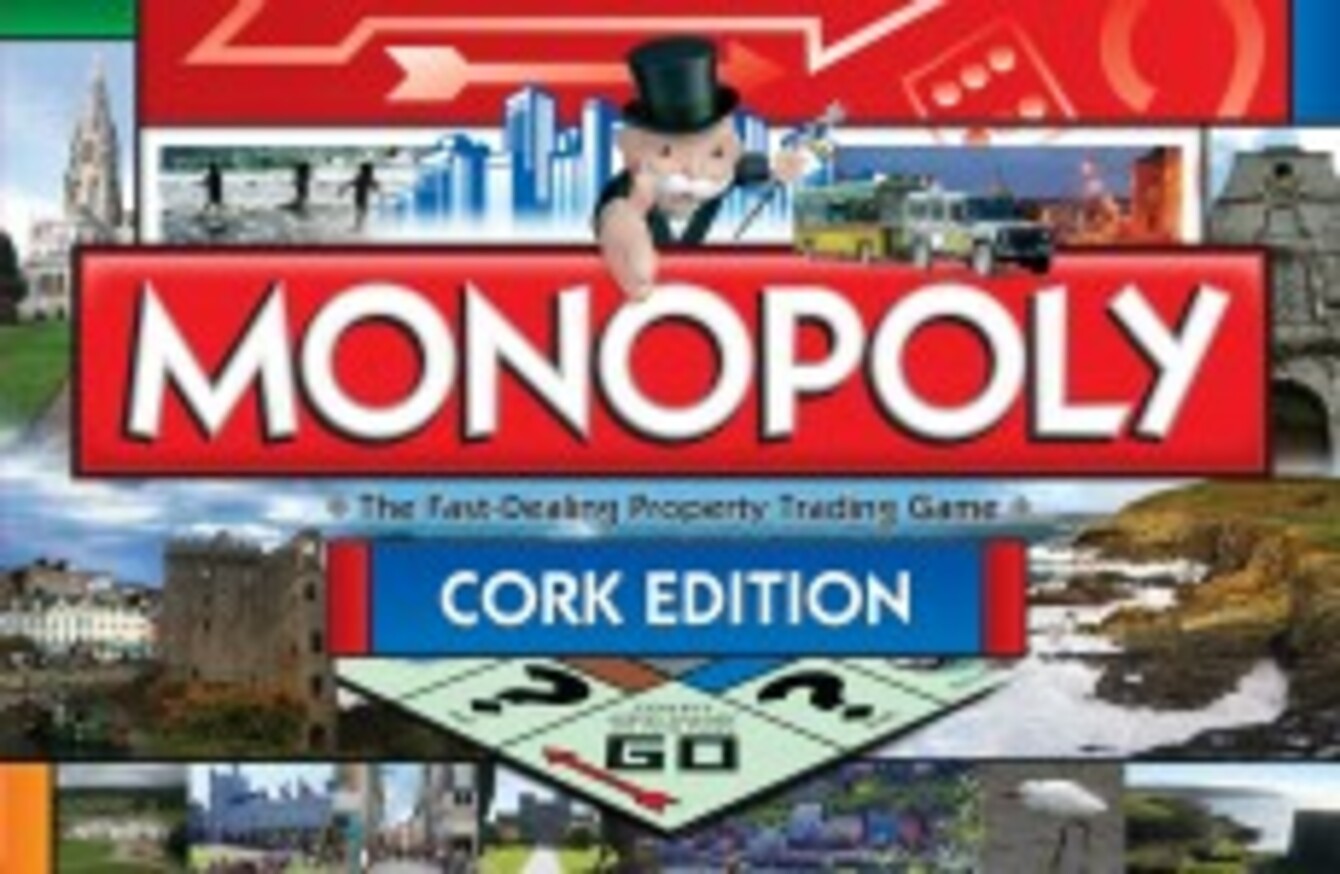 Image: Winning Moves UK
Image: Winning Moves UK
CORK IS FINALLY set to gain entry into one of the world's most arbitrary exclusive clubs – regions which have their own official Monopoly boards.
Aspiring property developers in the People's Republic will be able to play on their home turf from Friday, when Monopoly's makers launch the new board in the city.
It will feature 22 landmarks from Cork city and county including Blarney Castle, Fota House, the Shandon Bells and Cobh Heritage Centre.
The Community Chest and Chance cards will also have a "decidedly Cork flavour", bai, according to the game's makers Winning Moves UK.
One pays you fifty MONOPOLY dollars for getting a hole in one at a famous Cork golf course – another fines you for dropping litter.
Cork people were invited to vote earlier this year on which streets and landmarks should make the grade for the new board.
The company said it has had enquiries from expats in Australia, New Zealand, the US and China about the new board.
Frankly, we're a bit dubious about this development. We love Monopoly and all, but has Ireland not learned its lesson about celebrating property developers?
So here's our alternative proposal: a Recession Ireland Monopoly board. Any suggestions?