THE COMPANY BEHIND a new design concept says that it could see airline passengers paying for space, rather than a seat.
Morph is a seating solution which sees fabric stretched over one large frame, rather than three individual seats.
Clamped dividers allow the size and shape of the seats to change, according to the needs of individual passengers, while moving parts underneath the fabric adjust according to comfort.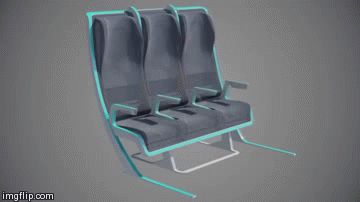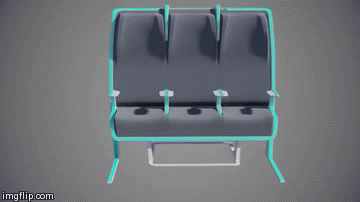 The company behind the product, Seymour Powell, says that:
The aircraft can be arranged by peoples' willingness and ability to pay for space, blurring the boundaries between the classes.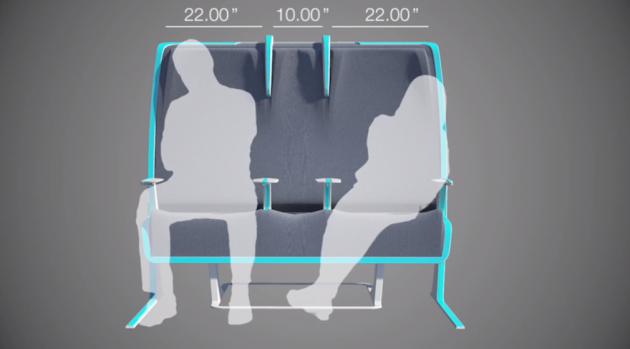 An ad for the product suggests that a family of three could purchase all 54 inches of one "bench" but that those seats could then be adjusted to fit each members' size and comfort, at no extra cost.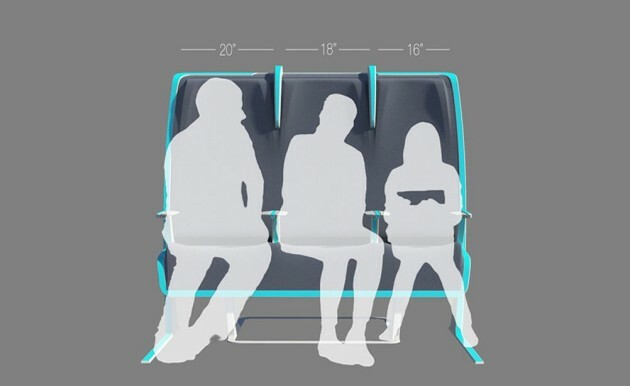 The design is still at a concept stage, and it remains to be seen how the logistics of changing the size of all the seats on a plane during each stopover would work.
seymourpowell
H/T to PSFK