It's July! That means it's exactly a year since the first list of grim Dublin rental properties was published. Happy anniversary.
It has been a long year, but unfortunately, absolutely nothing has changed and things are as miserable as ever. At least the weather is nice. If you want to look back over all of our previous lists, you can find them here. 
1. Let's begin with this studio apartment that costs €1,000 per month in Cabra.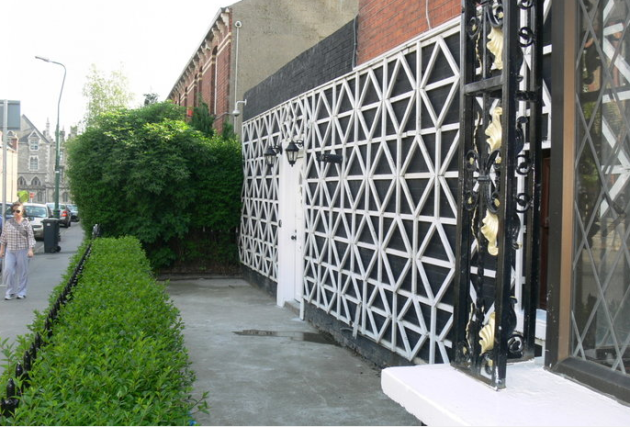 Daft Daft
What's interesting about this property (apart from the facade), is that it has been listed on Daft.ie since March 2018 and still hasn't been shifted yet. Could it be that the rent is simply too high? Could it be that the only photographs provided are of the kitchen, and the inside of the wardrobe?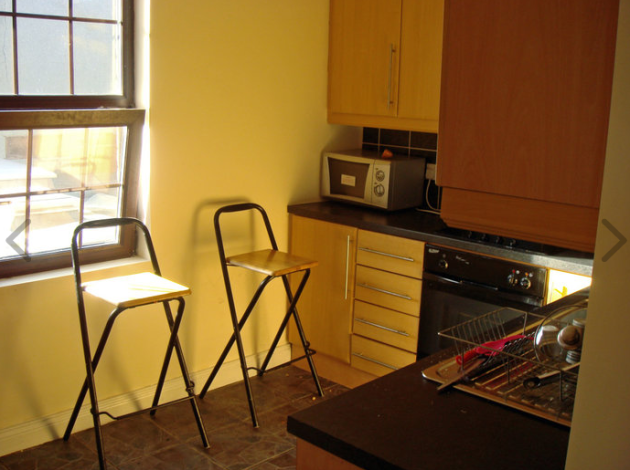 Daft Daft
Or could it all be down to the fact that the wardrobe has a safe inside of it?
Daft Daft
A safe. An actual safe. What kind of confidence is this supposed to instill in a potential tenant? This isn't a two-star apart-hotel in Albufeira where they might be a little bit worried that one of the cleaners in the building might be a bit light-fingered.
This is an actual house you're going to be living in long term, where you'll want to be comfortable leaving your possessions lying around. Is that safe *really* going to stop anyone from stealing? It's about the size of a lunchbox.
Something else that's funny about this property, is that it's being advertised with a little banner to let everyone know that it has an ensuite.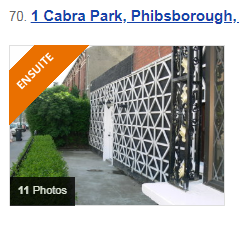 Daft Daft
Studio apartments basically are ensuites, for Christ's sake.
We'll check back in on this studio in another five months, to see if someone eventually snaps it up.
2. Next up, we've got this €950 per month studio in Citywest.
There is only one photograph provided:
Daft Daft
It looks like it was built in Minecraft. Definitely not wheelchair accessible, and does it even have a roof? Who knows. That's what the guts of €1,000 a month will get you in this day and age.
 3. This studio is going for €750 per month in Harold's Cross.
A chair has been provided so that tenants can stare mindlessly into the microwave for hours on end.
Daft Daft
There's also a second chair, for if you want to see the microwave close up.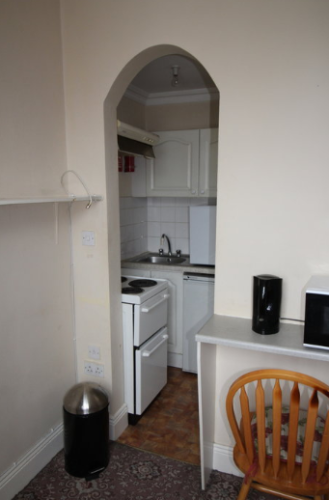 Daft Daft
4. Or alternatively, you could spend that €750 on this apartment in Kinsealy.
This has a pretty interesting kitchen setup.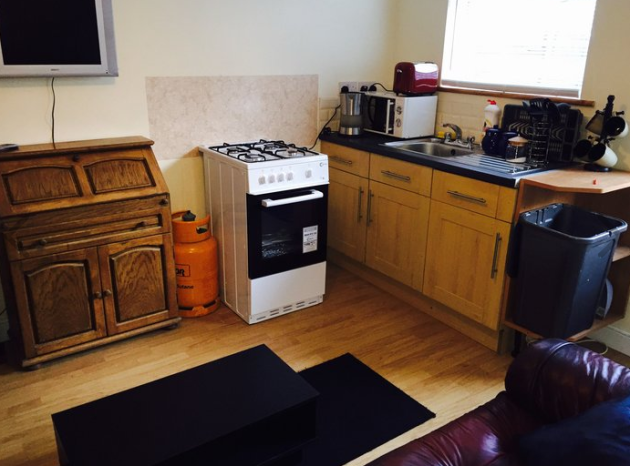 Daft Daft
Everyone keeps an oven in the middle of their sitting room floor with a canister of Calor Gas tucked in between it and the TV. Right? At least whoever's responsible for this property had the decency to install a makeshift splashback on the wall beside their TV.
Over across the other side of this living room, there's a few more thoughtlessly placed items of furniture, including a space heater, a fridge and a coffee table that looks like a serious trip hazard.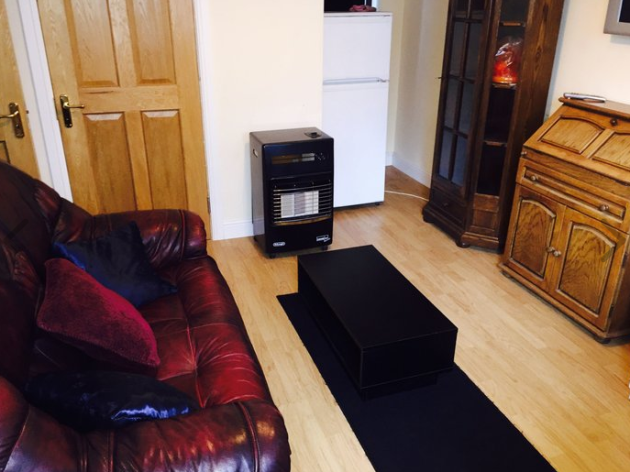 Daft Daft
It's very obvious that the person who designed this room has never watched an episode of Queer Eye, otherwise they would have used a clear coffee table to make this room seem bigger.
5. The selling point of this €800 per month Terenure apartment appears to be two varnished wicker chairs.
In fairness, it only works out as €400 per chair per month.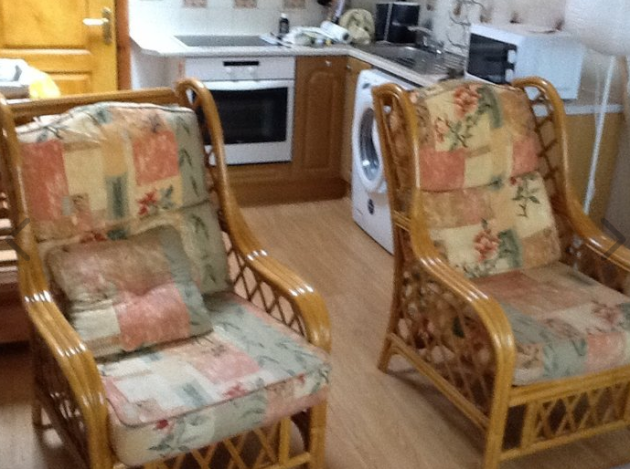 Daft Daft
It's impossible to tell what this apartment looks like with these chairs blocking the view. Is that a table behind the left one? Is it a sofa? What are the chairs looking at? Someone was so determined to photograph these two chairs that they did so, to the detriment of the rest of the apartment. The other room can basically be described as "the spare room in your nanny's house".
Daft Daft
6. This €1,080 property on Glasnevin is one of the strangest we have found yet.
The usual set up… A bedroom in what looks like somebody's converted garage…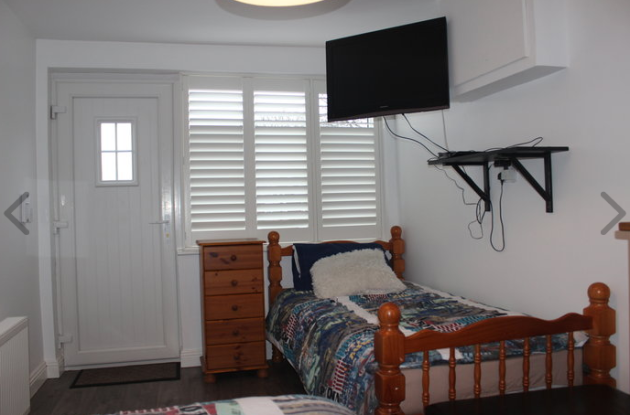 The usual tiny kitchen…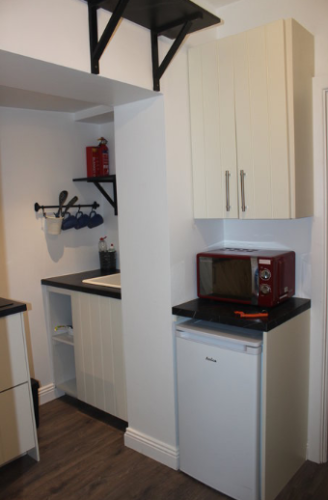 Daft Daft
Brace yourself. Here comes the twist. There are TWO BEDS.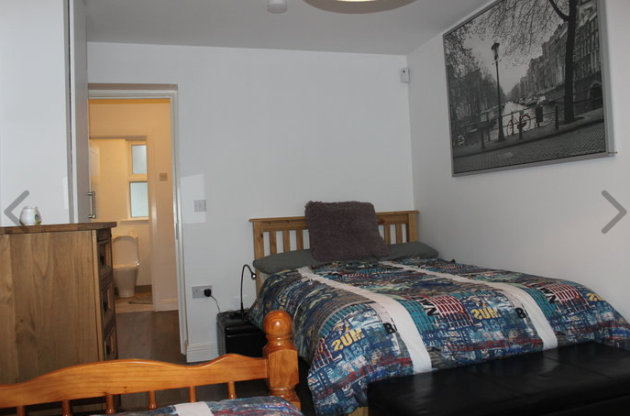 Daft Daft
That means TWO people have to live in this tiny property together. And only ONE of them can see the telly properly!! If you've ever shared a bedroom with a sibling, you'll know that this is a pretty stressful living situation. But what's worse is that there's no escape. You can't storm off to another room to get away from your roommate. The furthest you could get away is the little kitchenette, which is mere feet away from the bedroom.
7. For €1,100 in Oldbawn in Tallaght, you could live here.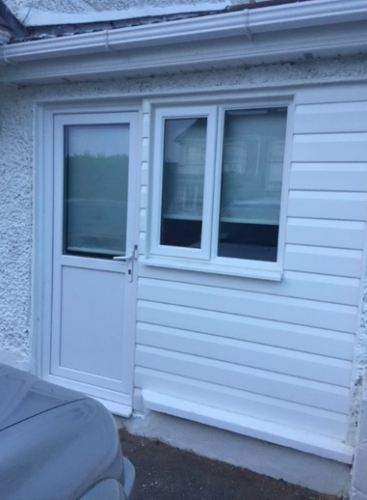 Daft Daft
First up, we have the sitting room. The placement of the television could potentially put you at risk of neck pain.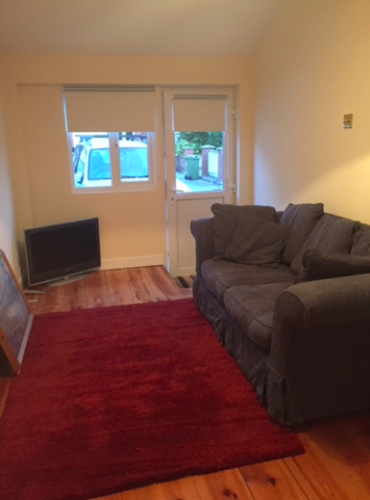 Daft Daft
Then we have the kitchen. How is anybody supposed to wash dishes with that microwave sitting there? Where do you plug the microwave in?
Daft Daft
There are no pictures of any of the other rooms, so we can probably assume that all of the rest of the furniture is as bizarrely placed as the TV and microwave. Shower-head? In the wardrobe. Cutlery? In the cistern.
8. In Artane, this tiny room costs €1,200 per month.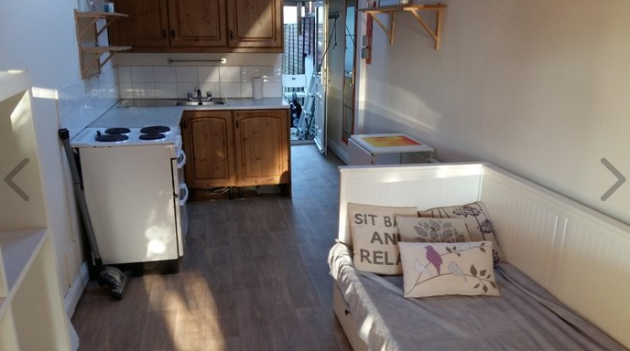 Daft Daft
€1,200. To sleep in an IKEA daybed in a kitchen. Go to the right aftersesh every night of the week and you can do that for free. What's even more incredible is that it's advertised towards students.
Ah yes, students are famously known for having €1,200 to fork out each month on rent. The price was also initially €1,300, but they clearly had no luck with that. Simply can't imagine why.
It has also been described as a bedsit. Which is like, illegal, but whatever.

Daft Daft
9. Here's what you get for €875 in Rathmines.
One loooooong room.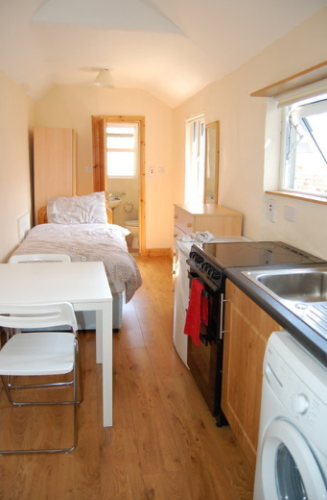 Daft Daft
Was it really necessary to squeeze a second chair in there? When is someone with an apartment this small ever going to be expecting guests?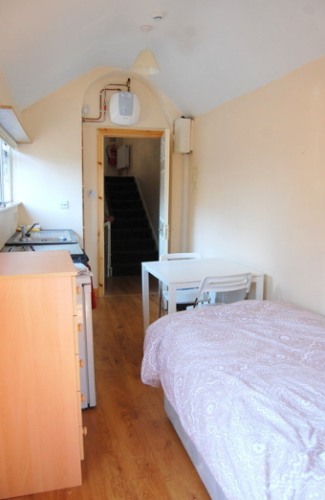 Daft Daft
10. In Portobello, this room's going for €832 per month.
It looks like when you're playing The Sims with a family with no money, so you just throw the bed in the kitchen and promise them you'll build more walls later.
Daft Daft
This picture screams "I swear, we'll get you your own room after your next promotion". Down the other end of the room, there's really not much in the way of entertainment.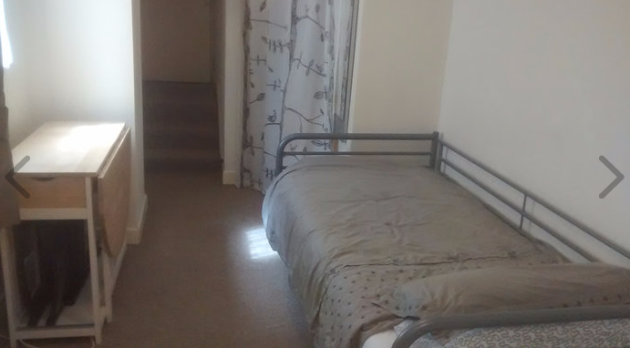 Daft Daft
Electricity bills aren't included, but tbh, how much electricity could you go through in there? It also features another one of those nightmare sink situations. No regard for the Home Ec kitchen triangle, whatsoever.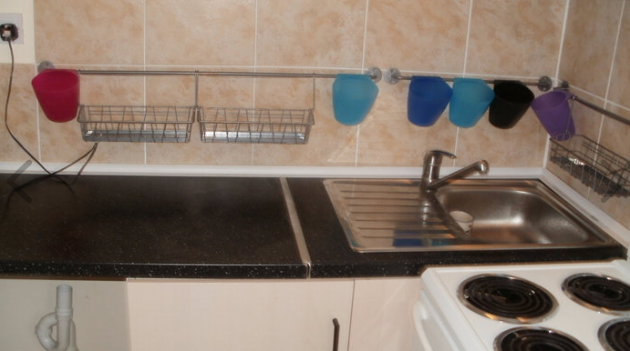 Daft Daft
11. This flat in Drumcondra costs €700 per month.
As always, the bed is just a few feet away from the fridge.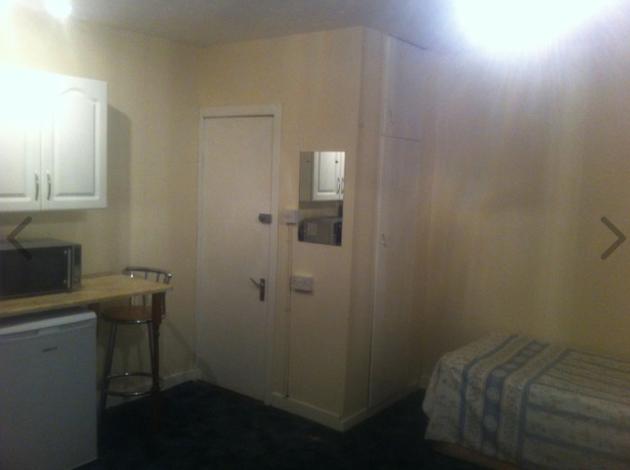 Daft Daft
The bed itself looks about as comfortable to go asleep on as an ironing board.
Daft Daft
All photos of this property appear to have been uploaded with a filter made to resemble the grease that transfers from your hands to your phone screen after you eat chicken nuggets.
Daft Daft
DailyEdge is on Instagram!