THE MTV VIDEO music awards took place last night in Brooklyn, New York.
A great aul time was had by all, with some enjoying themselves more than others.
Here are a few lowlights of the proceedings. Scarlet.
1. Miley Cyrus' performance
It's hard to pick out the weirdest, most uncomfortable part of Miley Cyrus' performance, as it was just one long weird and uncomfortable moment.
Predictably, the world was left up-in-arms about the raunchy routine, which saw her prance around with giant bears, stick her tongue out a lot, motorboat a lady's arse, and doing bowld things to Robin Thicke during a rendition of Blurred Lines.
We especially enjoy her stroking imaginary hair.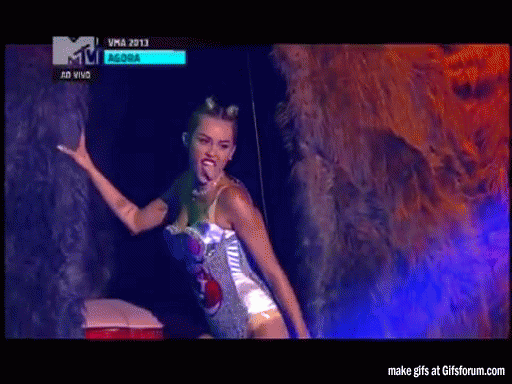 Ah now.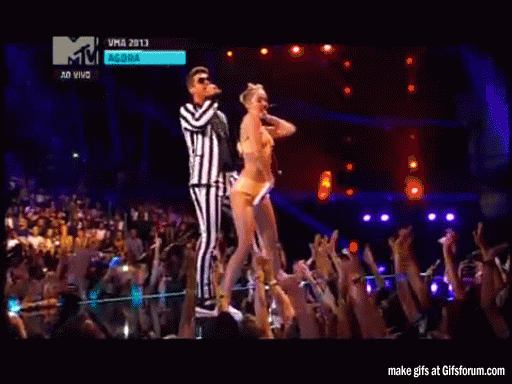 Not even too sure what she's try to achieve here.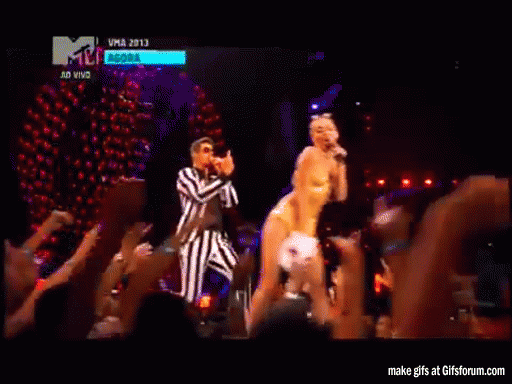 If, for some reason, you still want to watch the performance, work away:
YouTube/Galaxy Defender
2. The audience reactions were priceless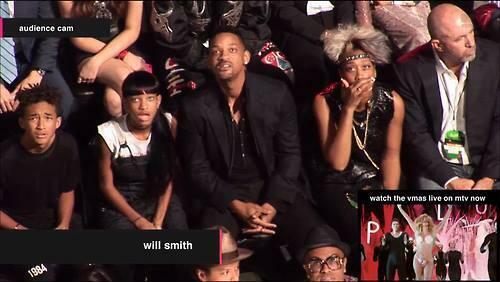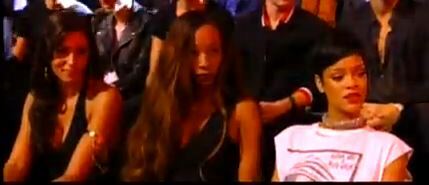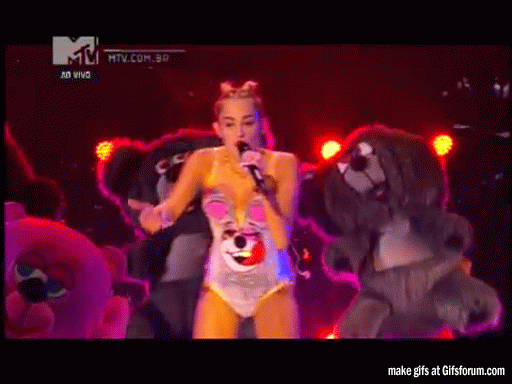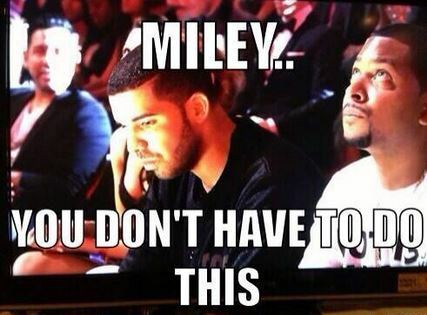 Twitter/PeterKash
3. Taylor Swift, a woman scorned?
Tay Tay swift rocked up to the ceremony styling a Marilyn Monroe do, but didn't take the hunzos inspirational quotes to heart. She appeared to be saying 'shut the f**k up' after ex Harry Styles took to the stage. Now now, if he can't handle you at your worst…
Some swifties are adamant that she was saying 'sorry for my arm'. Riiiight.
YouTube/WorldStar!
She also got a dig in while accepting an award for Best Female Video for I Knew You Were Trouble. Kanye–come back, you're forgiven.
I also want to thank the person who inspired this song, who knows exactly who he is, because now I've got one of these!
Cut to Harry, who couldn't really care less.
YouTube/LexiAWESOME1
4. Lady Gaga's performance
So she turned up relatively normal. Not an egg in sight.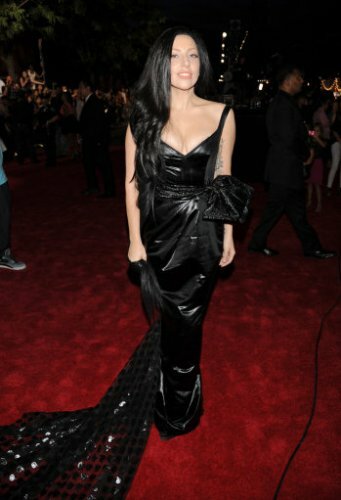 Scott Gries/AP/Press Association Images
Her performance was something else though, with the crazy eyes are out in force.
YouTube/Gustavo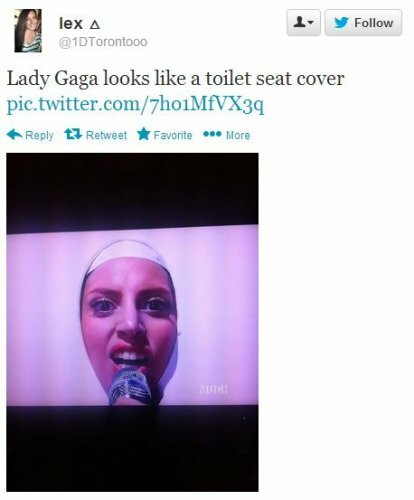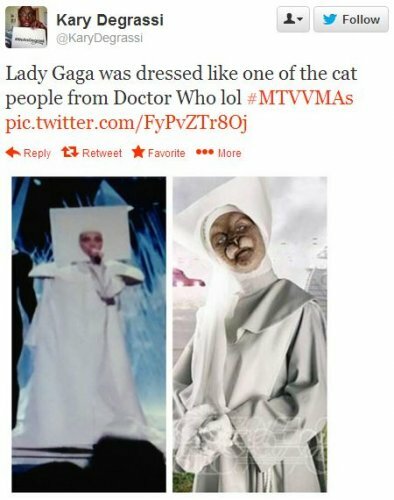 5. Rita Ora's dress
Her 20ft long Alexandre Vauthier dress had it's own an assistant. You don't even have one assistant.
Doug Peters/Doug Peters/EMPICS Entertainment
6. *NSYNC reform
Justin Timberlake was joined by JC, Lance, Joey and Chris to perform a quick medley of their boyband glory days, complete with some dodgy Dad dancing and pained expressions.

YouTube/ULTIMASNOTICASHOY
7. Rihanna not giving a hoot about…
Anything. Especially Justin Timberlake's performance, evident here as she chats her way through it.
YouTube/cieloirene03
She showed up guys, just leave it out, yeah?
8. Lady Gaga takes offence to the crowd booing One Direction
The VMAs audience aren't directioners, booing the band as they went on stage to collect their moon man for Best Summer Song.
She quickly ran backstage and told them she wanted to leave and that it was "so f*cked".
YouTube/gentlemenrule
Mammy Gaga.