THE CENTRAL STATISTICS Office (CSO) has come up with a cool little tool which allows you to chart the popularity of baby names in Ireland.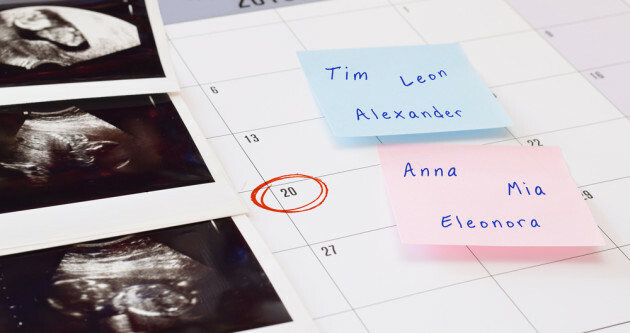 Shutterstock Shutterstock
It allows you to see a snapshot of how the naming of kids has changed over the last 55 years or so, such as the massive decline in popularity of the names 'Mary' and 'John'. You can also generate a naming certificate for yourself if you so wish.
What's even handier is that it allows you to see if Irish parents were particularly affected by pop culture events when it came to naming their kids. For privacy reasons, a name with less than 3 registrations per year isn't shown so there's no records for 'Khaleesi' in Ireland unfortunately.
For example, the names Rachel and Ross were at their most popular in 1997, which was around seasons 3 and 4 of Friends, the height of when Rachel and Ross were 'on a break'.
The popularity of 'Rachel' began to decline rapidly and in 2017 was the 86th most popular girls name. Ross has taken even more of a hit, ranking 175th in most popular boys name in 2017.


Depressingly for any Rachel fans out there, the name Emily has been the most popular girls name in Ireland for the last 7 years.
'Harry Potter' on the other hand has only seemed to aid the popularity of 'Harry' which was the 8th most popular boys name in 2017.
Poor oul Ron can't even get a look in with just 4 kids being named Ron in 2009 and no records after that. Ronald doesn't fair much better suffering a steady decline since its peak in 1968. Poor Hermione doesn't get a look in at all with no records available at all.

Ronaldo on the other hand has done very well for himself with 4 Irish kids being named after the Portuguese goal machine in 2017.
Rihanna was doing well for herself with 39 Irish girls being registered as Rihanna in 2008 and again in 2009 but this has dropped off slightly. The effects of 'Umbrella' only faded in 2010. Rihanna is some woman.
Have Ireland's power couple of Brian O'Driscoll and Amy Huberman managed to increase the popularity of their names? Well.. no.
'Amy' peaked in 2004 when it was the 4th most popular name but has been declining since then as 'Amelia' has rocketed in popularity indicating an increasing amount of notions in the Irish population.


Meanwhile Brian has been steadily decreasing since the 1980s but had a brief resurgence in 2015, a year after the great man retired from Irish rugby.

Finally, Game of Thrones has been good for the names 'Ned' and  'Arya' which a sharp increase in particular with regard to the young Stark. Not bad, not bad at all for the Starks.

If you want to chart the popularity of your name, you can do so here. Be warned though, you can end up spending too much time wondering what happened to the popularity of Graham.

DailyEdge is on Instagram!