WE'RE LOOKING FORWARD to next year for the movies alone.
January will see the release of Oscar-bidding likes of The Theory of Everything, Cake, and Foxcatcher. But what films will be dominating the box office for the rest of the year?
5o Shades of Grey, February 13
It may not be your cup of tea, but it will be all anyone can talk about come February. Jamie Dornan and Dakota Johnson star in the film adaptation of the erotic novel by and it will storm the box office out of curiosity alone.
MOVIECLIPS Trailers / YouTube
Cinderella, March 27
The live action retelling of the classic fairytale is tipped to be a pleasing one. Lily James takes the role of Ella in the modern twist, and it's all directed by something of a Prince charming himself, Kenneth Branagh.
If nothing else, you'll get to see a brand new Frozen short film attached.
MOVIECLIPS Trailers / YouTube
Avengers: Age of Ultron, April 24 (estimated)
A robot villain, and the return of all our favourites–what's not to like? Ultron was built by Robert Downey Jnr's Tony Stark (aka Iron Man), but it doesn't take long before he turns on him and all hell breaks lose.
Entertaining comic book spectacle guaranteed.
Marvel Entertainment / YouTube
Jurassic World, June 12
It's 22 years after Steven Spielberg's Jurassic Park took place, and a derivative Jurassic World is about to open. It goes better than expected, but of course scientists try to take it too far and create a vicious hybrid-dinosaur intent on killing everything. With Chris Pratt and Jessica Chastain in leading roles, don't write this one off just yet.
Universal Pictures / YouTube
Pixar's Inside Out, July 24
Pixar can do no wrong, and they look like they've hit another winner with Inside Out. The animation tells the story of one tween girl's emotions, who must keep her in line when she starts a new school. Amy Poehler voices the leader of the emotions, Joy.
MOVIECLIPS Trailers / YouTube
Terminator Genisys, July 1
Oh great, another Terminator movie. But wait, Arnie said he'd be back, and he wasn't damn well lying. Jai Courtney teams up with Sarah Connor and Schwarzenegger to prevent Judgement Day. Good luck with that.
MOVIECLIPS Trailers / YouTube
The Jungle Book, October 9
Jon Favreau is updating yet another Disney classic. Newcomer Neel Sethi has been cast as Mowgli and will act alongside photo-real animals. Lupita Nyong'o will take the role of the mother wolf, while Bill Murray will sing as Baloo. Definitely some promising casting.
Flexz / YouTube
James Bond SPECTRE, November 6
Daniel Craig is back as Bond for the 24th instalment of the secret agent's escapades. It will be directed by Skyfall's Sam Mendes, and Christopher Waltz will take the Bond villain role he was basically born for.
007.com 007.com
Hunger Games: Mockingjay part 2, November 20
The final instalment of the Hunger Games will see Jennifer Lawrence take Katniss on a mission to take down president Snow once and for all. The fever will take over November 2015.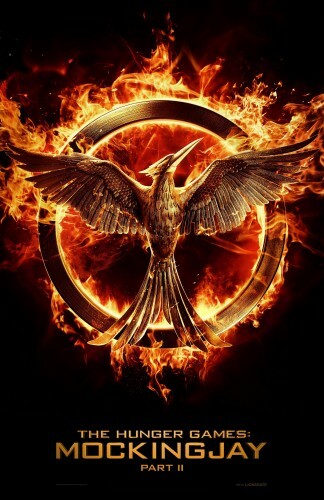 HungerGamesWiki HungerGamesWiki
Star Wars the Force Awakens, December 18
We've only seen a bit of footage so far but you've got to be confident in J.J. Abrams' Star Wars sequel. People are literally getting droid tattoos already. All the oldies are back and some new additions including Domhnall Gleeson will take the franchise into a new era.
MOVIECLIPS Trailers / YouTube
Sisters, December 18
While any movie with Tina Fey and Amy Poehler is bound to be hilarious, we've got high hopes for this one. The pair play two sisters throwing their last party in the house their parents are about to sell, and is written by SNL veteran Paula Pell.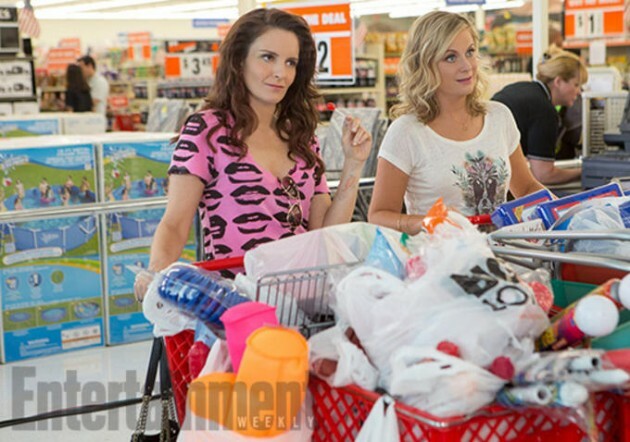 EW EW