IT'S ALL GO for Pamela Laird. Between working in her mam's beauty salon and the endless admin that comes with running your own brand, she's never not busy.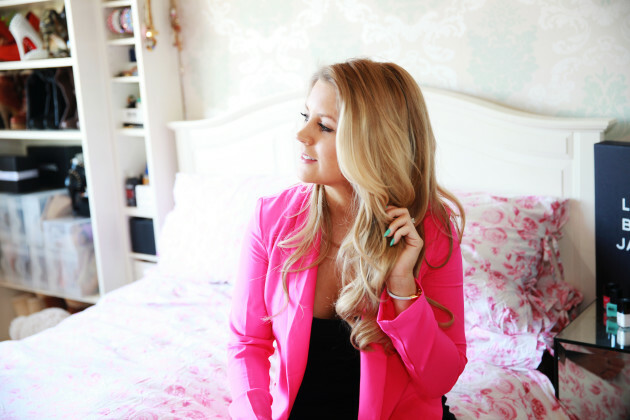 "It's just non-stop," she tells DailyEdge.ie. "I shouldn't complain. We still do it. It's grand."
Pamela is the woman behind Moxi Loves, a beauty brand which prides itself on its innovative product range. For starters, there's the beloved TanAid, which helps you get rid of the dregs of your manky old tan. Now, there's the new BareFaced launch: dry cotton wool pads that remove all makeup when you add water. Pretty snazzy.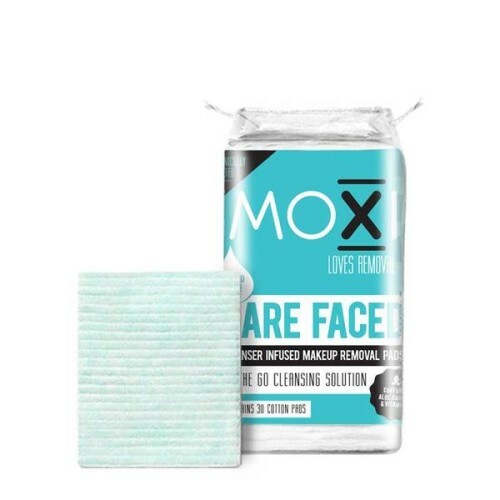 How she got here
"I kind of grew up going in to my mum's beauty salon in Terenure. I was an only child and I just loved being there. Nails was kind of the thing I latched on to – I actually did a lot of my training in school.
I was qualified by the time I left Transition Year."
Upon leaving school, Pamela opened a nail bar in House of Fraser at the age of 18.
"That was probably my first taste of business," she says. It was around that time that began to get involved with products and distribution, when her mam became a distributor for a nail brand in her salon.
"I loved that side of it. About four years in, I realised that I didn't want to be in the service side of things. I loved products."
Rather than going down the route of a cosmetics line, Pamela wanted to create something that everyone could use, at a low price point. Thus, the brand's most beloved product – the Moxi Loves Eye Catcher Cleansing and Correcting buds – was born.
"It took two years of thinking and doing before anything really got started," she says of the brand's initial 2016 launch. However, she admits to benefiting from her side hustle of working on photo shoots and having her own clients, as it meant celebs and beauty journalists got to trial her product. 
While my goal was for everyone to have a product that they could use, being able to please those people was key for me.
"I've come from skincare and I love good skincare, but sometimes good skincare doesn't suit a time-strapped person. I was on shoots where I was seeing makeup artists moistening cotton buds with micellar water to fix mistakes and get really precise.
I thought, 'there has to be a way to solve this problem from all angles'."
When plastic ain't fantastic
However, the EU's ban on all single-use plastics by 2021 means she's had to go back to the drawing board to redevelop her cotton buds.
"We've had to accept that", she says. "A lot of other categories, you're able to use biodegradable plastics, which isn't an option for us. The process of coming up with an alternative at the minute is really difficult.
I know how people are addicted to these and I'm thinking 'oh my God, what are they going to do in 2020 when they can't get them any more?'"
She acknowledges, however, that it was the right thing for the commission to do. While she's considered fighting the ruling in order to be reclassified as something other than a cotton bud, thereby bypassing the law, she now calls it a "great opportunity to improve the product and bring it to today's standard".
Curve balls are going to come. You've got to learn how to pivot."
"Head down, just keep going"
Moxi Loves has some big stockists on board backing the brand – notably, e-retailer Cloud 10 Beauty. Not bad for someone who ended up turning down three dragons on Dragon's Den.
"I had no idea what I was getting myself in to," she says. "I remember saying to mum, 'Right, we have 60,000 units landing, what if nobody wants to buy it?' She said: 'head down, just keep going.'"
Her biggest learning curve came during her time in a female entrepreneurship programme called 'Going For Growth'. There, she realised that the people that succeeded did not do it alone.
"You have to let people in and have people do what they're good at, and have you focus on what you're good at. As things get bigger, you really can't do it all."
On the topic of female entrepreneurship, Pamela says she was pleasantly surprised at the reaction she got as a woman going into the industry with her own cosmetics brand.
"I think it's [being a woman] is an advantage," she says. "People are expecting you to, maybe not know [the business] as well and they might try and throw a question at you. But that's when I get to really connect with people.
Starting for me, it wasn't just about 'doing it because I could'. It was because of all the reasons I said previously.
"It's surprising how many men are in the industry," she continues. "Especially with distributors internationally … It's a strangely male-dominated, female-targeted industry. Hopefully, this will change with the millennial women coming through."
Riding solo
Pamela's just parted ways with her most recent investor, which she refers to as "like starting again, but in a really good way". One of her goals for the year ahead is to hire two people next year ahead of a new top-secret product launch in January (which she reckons will surprise people).
"I really want to take the brand internationally," she says, "We get a lot of orders online from the US and Canada. We actually just launched on a website in Saudi Arabia and in Germany back in August.
"To have people all over the world use the brand would be the absolute dream. As far as products go, I want to take it back to skincare. There's so much more room for problem-solving … How can I make people use a product without feeling like it's a hassle?
That's really my goal – to make skincare simple and fun and different."
DailyEdge is on Instagram!