LOVE IT OR loathe it Mrs. Brown's Boys is hugely successful.
And if you're still not convinced than you can thank Reddit user TempestOfTheElephant for this bluffer's guide: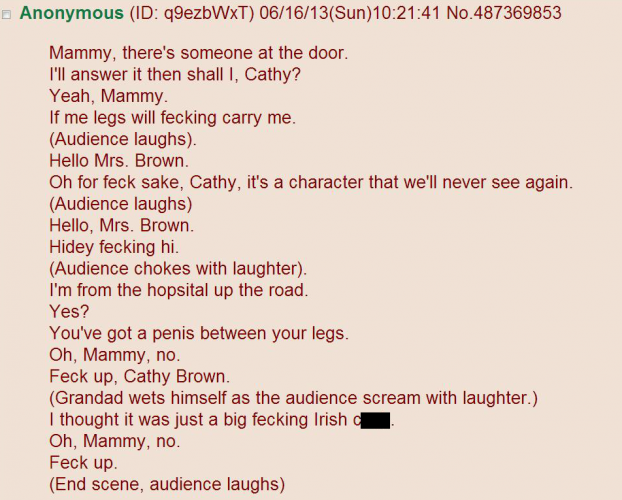 via TempestOfTheElephant / Reddit
Is this bang on the money? If you can sum up the show better then give it a go in the comments.