MTV'S ANNUAL MOVIE awards show was held in Los Angeles last night, and as usual, lots went down.
There was singing, dancing and celebrities pulling down their trousers.  Usual awards show fare.
Here is a quick rundown of some of the highlights
Rebel Wilson hosted
She was very funny.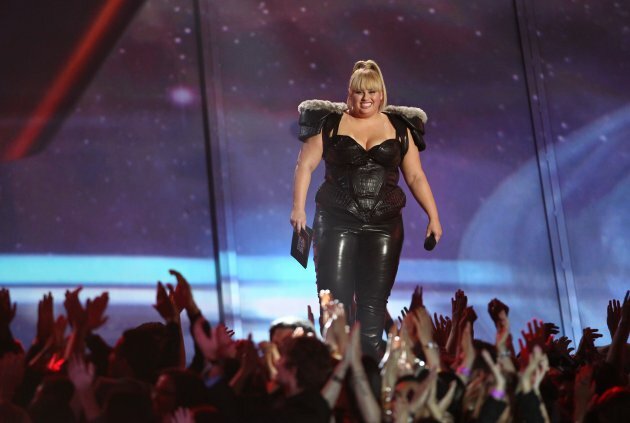 Matt Sayles/AP/Press Association Images
She also performed with the cast of Pitch Perfect
It was a little all over the place.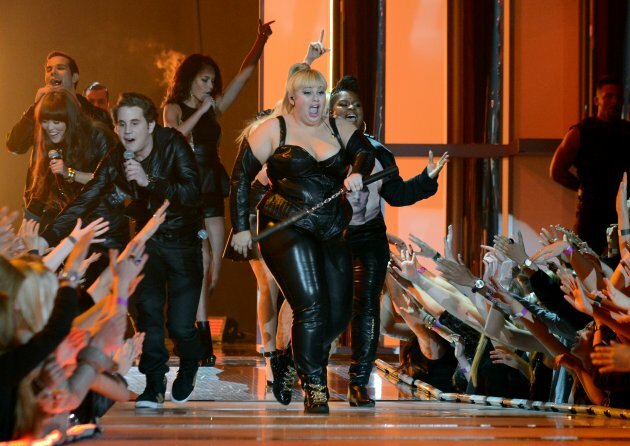 Jordan Strauss/Invision for MTV/AP Images
And she won an award for Breakthrough Performance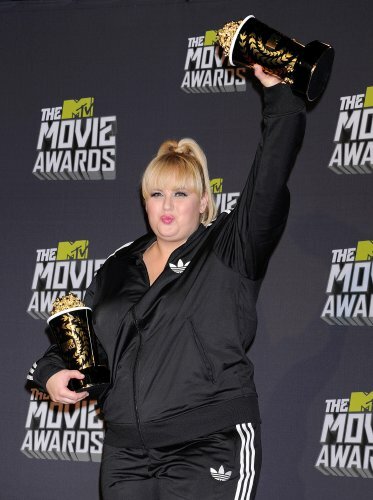 G. Wallace / AFF-USA.COM
Zac Efron gave it to her, and she proposed that he also give her an 'Australian kiss'.  Apparently it's 'like a French kiss but down under'.
Will Ferrell received the first ever Comedic Genius award
He accepted it while wearing a money suit.  Of course.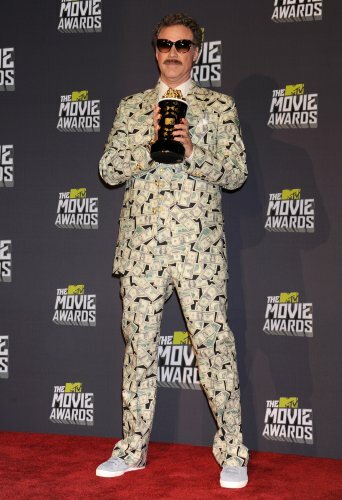 G. Wallace/AFF/EMPICS Entertainment
Aubrey Plaza tried to take to take Will Ferrell's award away from him
The Parks and Recreation actress got on stage in the middle of his acceptance speech.
It didn't look like it was planned and didn't really go down well.  She had writing on her chest.  It was all a bit strange.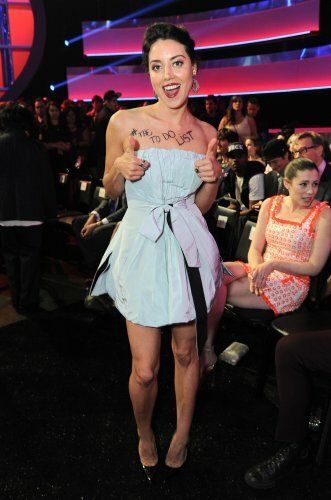 Jordan Strauss/AP/Press Association Images
Emma Watson won the Trailblazer Award
We're not really sure what that means but she looked very pretty and said this in her speech:
Becoming yourself is really hard and confusing and it's a process. I was the girl in the front of the class who was the first person to put her hand up, and it's often not cool to be the person who puts themselves out there, and I've often gotten teased mercilessly. But I found, ultimately, if you truly pour your heart into what you believe, even if it makes you vulnerable, amazing things can and will happen.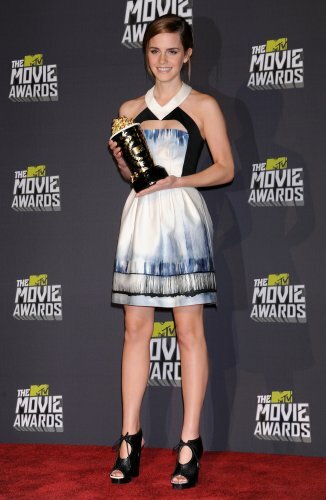 G. Wallace/AFF/EMPICS Entertainment
The Avengers won Best Movie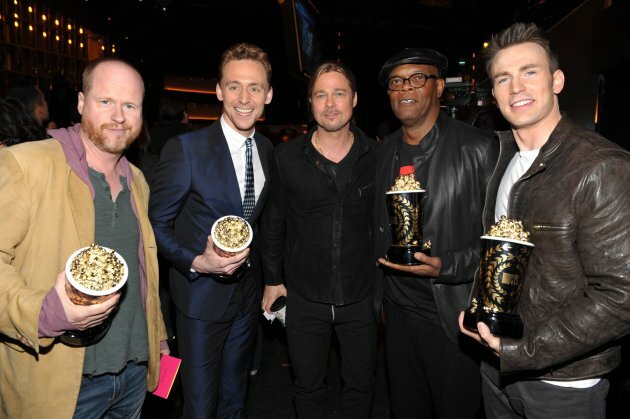 Matt Sayles/AP/Press Association Images
Other people you might recognize wore fancy clothes and hung out backstage
Bradley Cooper looked casual as he accepted the best kiss award from Amanda Seyfried and Steve Carell.

The werewolf from Twilight had a lot to carry. (Yes, that is Danny McBride in the background with his pants down.)

Brad Pitt looked a bit like a roadie.

Selena Gomez had a horse's mane on her head. A beautiful horse's mane, but a horse's mane nonetheless.

Kim Kardashian smouldered with her 15-year-old sister Kylie.

Melissa McCarthy worked her pocket. Who doesn't love a pocket?

Kesha went for the classic see-hrough-trousers and black lipstick combo.

Quvenzhane Wallace continued to work her 'teddy as a handbag' look.

Kylie Minogue made a move on the belly button fetishists.

Snooki from Jersey Shore got fancy, with some admirably large hair.

Snoop Lion (that's what he's called these days apparently) went for a subtle red fur on the red carpet.
If you fancy seeing the show in its entirety, it's on MTV tonight.  Pre-show coverage kicks off at 8:30.