THE 2014 MTV Movie awards took place last night. The accolades that mattered were awarded, including best #WTF moment and Best Scared-As-Sh*t Performance.
But the real awards, came in these small moments.
1. Rita Ora and Tyler Posey took a selfie with some puppies on the red carpet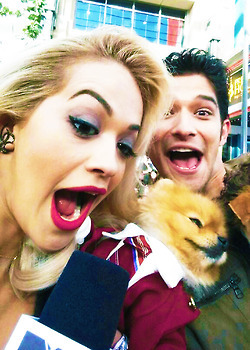 MTV MTV
2. Grumpy cat appeared wearing Pharrell's hat
She remained unimpressed.
MTV MTV
Really unimpressed.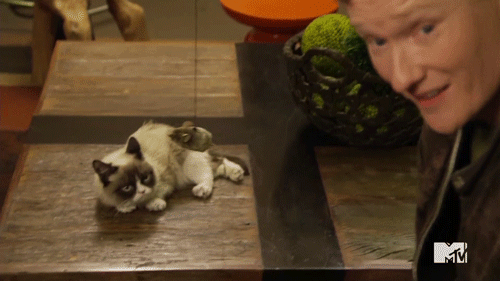 MTV MTV
3. Host Conan O'Brien threatened to send celebs a pic of his, man parts… if they went over the speech time limit
Harrowing.
4. Zac Efron won the Best Shirtless award for That Awkward Moment
Yes, that's a thing. In other awkward moments, Rita Ora ripped the shirt he was wearing off of him.
5. Eminem and Rihanna performed The Monster
Eminem continues to drink from the fountain of eternal youth.
Clevver Music / YouTube
6. There was lots of kissing during the presentation of best kiss
Including Zac Efron and a random lady.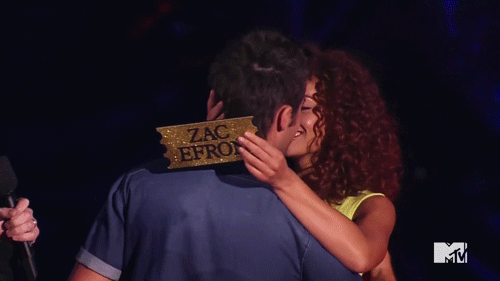 MTV MTV
And Seth Rogen tonguing his ma. OK.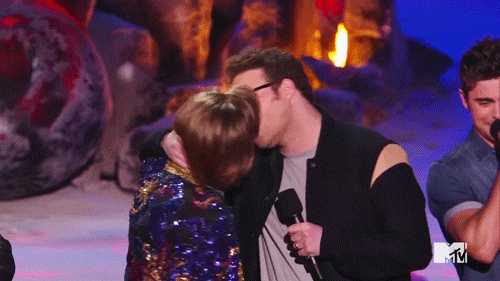 7. Jared Leto's hair
Enough said.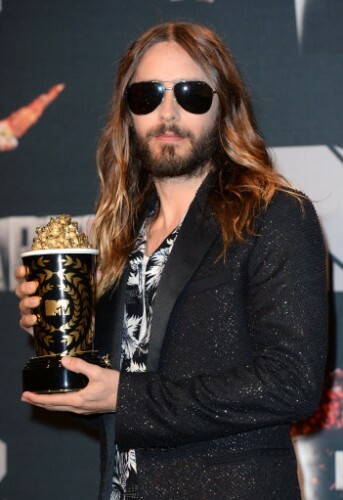 It even did it's OWN flip.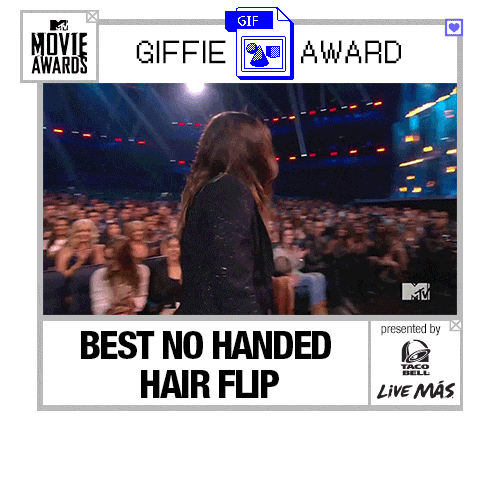 MTV MTV
8. Conan O'Brien's opening
Usually the MTV Movie Award opening are brilliant, but Conan exceeded all expectation. His opening including cameos by 50 celebs, including…
Taylor Swift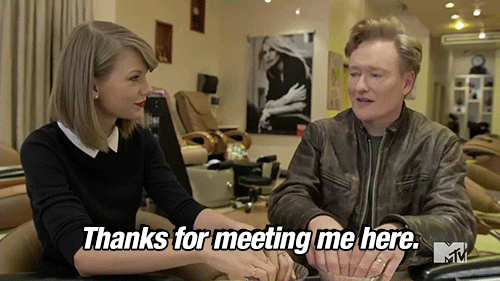 Tumblr Tumblr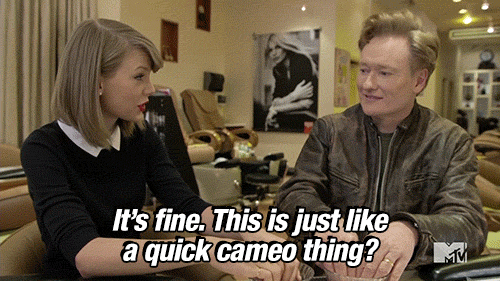 Katy Perry with green hair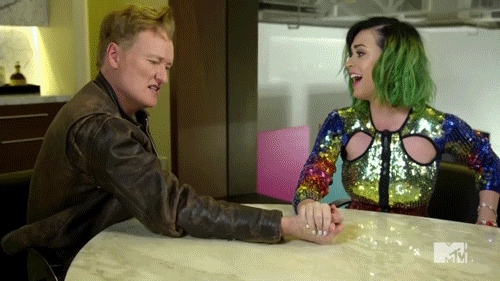 Adam Sandler on the loo
9. PUPPY CAM!
Beats the mani-cam any day.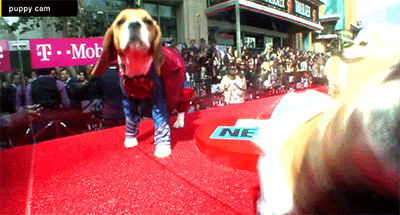 Full list of winners:
Movie of the Year:

 The Hunger Games: Catching Fire

Best Female Performance:

 Jennifer Lawrence, The Hunger Games: Catching Fire

Best Male Performance:

 Josh Hutcherson, The Hunger Games: Catching Fire

Breakthrough Performance:

 Will Poulter, We're the Millers

Best Kiss:

 Will Poulter, Jennifer Aniston and Emma Roberts, We're the Millers

Best Fight:

 The Hobbit: The Desolation of Smaug, Orlando Bloom and Evangeline Lilly vs. Orcs

Best Comedic Performance:

 Jonah Hill, The Wolf of Wall Street

Best Scared-As-S**t Performance:

 Brad Pitt, World War Z

Best On-Screen Duo: 

Vin Diesel and Paul Walker, Fast & Furious 6
Best Shirtless Performance:

 Zac Efron, That Awkward Moment

#WTF Moment: 

Leonardo DiCaprio, The Wolf of Wall Street

Best Villain:

 

Mila Kunis

, Oz the Great and Powerful

Best On-Screen Transformation:

 

Jared Leto

, Dallas Buyers Club

Best Musical Moment:

 Backstreet Boys, Jay Baruchel, Seth Rogen and Craig Robinson perform in Heaven, This Is the End

Best Cameo Performance: 

Rihanna, This Is the End

Best Hero: 

Henry Cavill as Clark Kent, Man of Steel

Trailblazer Award:

 Channing Tatum

Generation Award:

 Mark Wahlberg