FOR THE IMMATURE among us, Ireland is unusually blessed with a lot of particularly rude place names.
From Fartrim to Fannystown, and Lower Balix to Bastardstown – these hallowed places dot our land from North to South.
But perhaps the most famous of all is Muff, Donegal.
And it's been given the honour of being the ONLY Irish place included in the new 'Magnificently Rude Map Of World Place Names'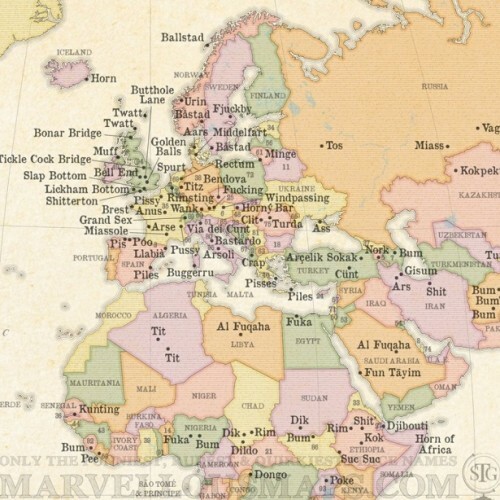 ST&G ST&G
Look at it there, representing us on a global scale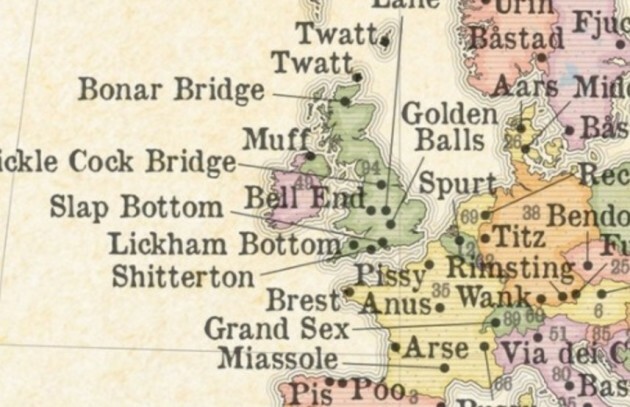 ST&G ST&G
The quirky world map is made by Strumpshaw, Tincleton & Giggleswick and was spotted by Joe.ie yesterday.
ST&G really sell you the idea of a rude-sounding map hanging up in your gaff:
One of the great joys of travel is discovering rude-sounding place names, and giggling at them until you dribble. Fortunately, you don't have to travel the world or spend months on the International Space Station with an enormous telescope to find them. Now you can celebrate the world's rudest place names without leaving home…
Some other places from around the world include:
Knobhead, Antarctica
Titz, Germany
Arse, France
And look at North America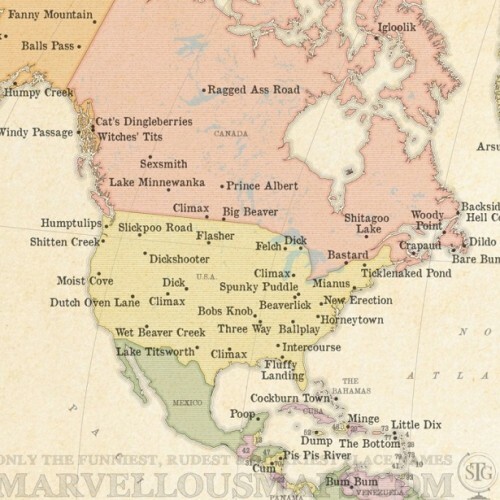 ST&G ST&G
Imagine this hanging up on your wall – or as a perfectly acceptable and mature Christmas present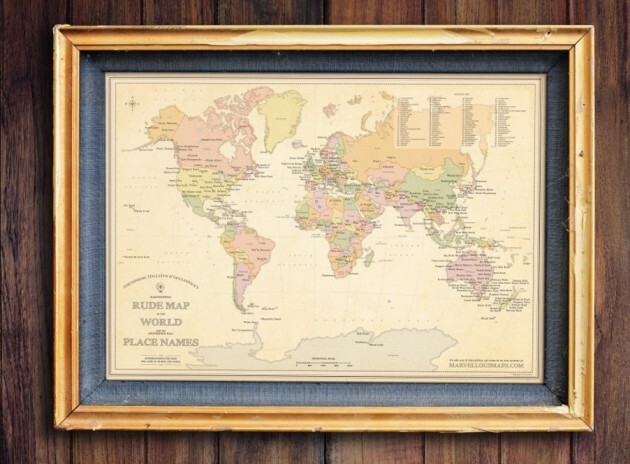 ST&G ST&G
Putting Muff on the map.
hat tip Joe.ie
DailyEdge is on Snapchat! Tap the button below to add!