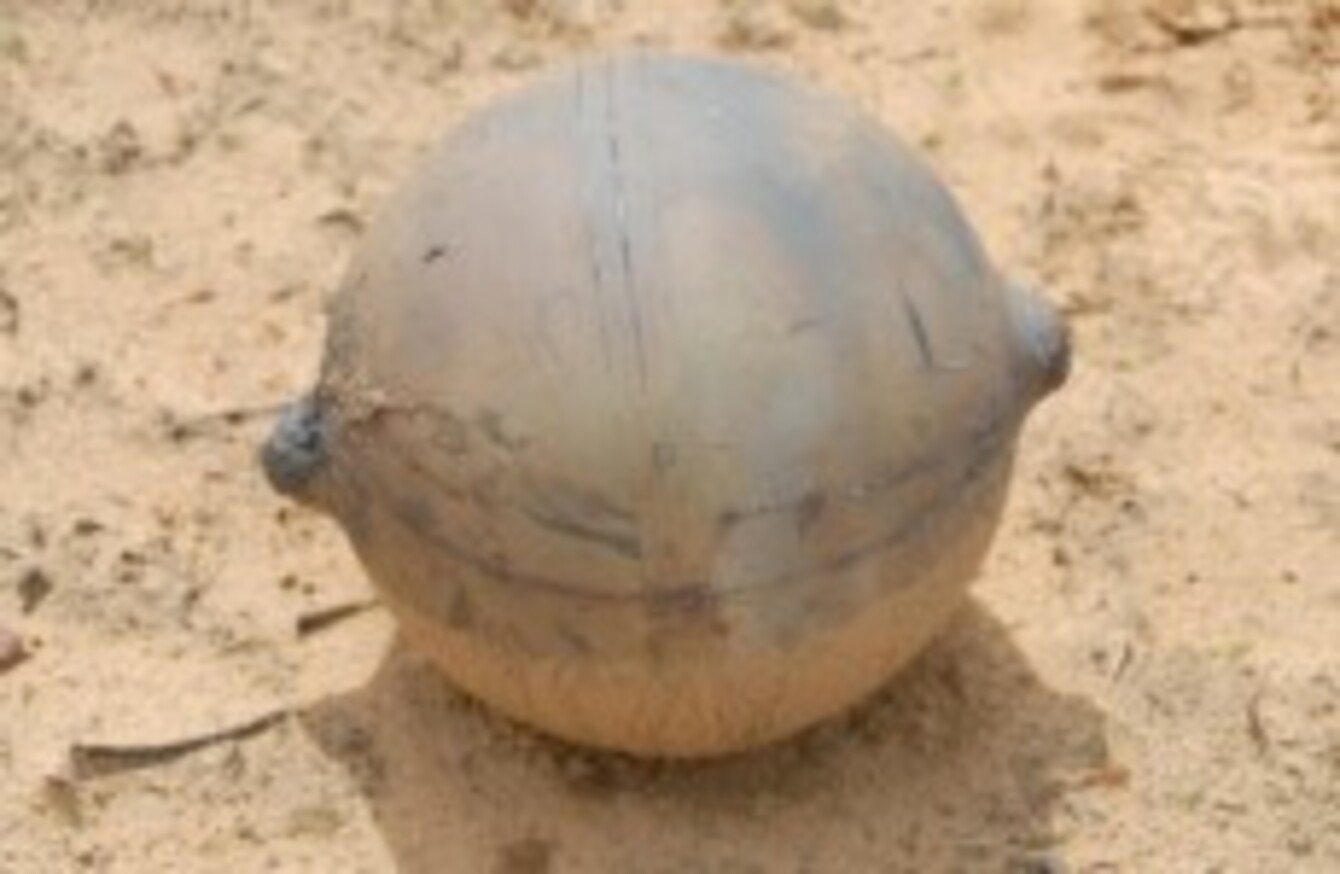 Image: National Forensic Science Institute
Image: National Forensic Science Institute
AUTHORITIES IN NAMIBIA are stumped at the origin of a metallic sphere that appeared in the north of the country last month – apparently having fallen from space.
The sphere, around 14 inches in diameter, appeared around 480 miles north of the capital Windhoek last month – but security authorities had opted not to announce its discovery until they had carried out tests to try and ascertain its origin.
AFP reported that locals reported hearing 'several small explosions' a few days before the orb was discovered.
A police forensics director said the sphere – which appears to be of two halves welded together – was made of a "metal alloy known to man", but declined to give many more details.
A police inspector added that the sphere did not pose a danger.
The origin of the sphere – which left a crater measuring 3.8 metres in width – remains unknown; authorities said they had contacted NASA and the European Space Agency for help identifying it.
The most likely explanation is that the object is a hydrazine tank used on some older generations of satellites; MSNBC reports that similar spheres had been found in Australia and Central America at various times in the last two decades.