WE ALL KNOW what gonads are, right?
Oh, you've forgotten? Allow us to refresh your memory.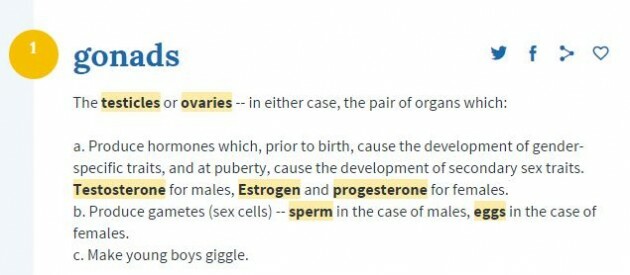 Urban Dictionary Urban Dictionary
This makes the hashtag for Nadia Forde fans all the more amusing.
#GoNads
As in, "Go Nads!"
It started a few weeks ago when several supporters began using the hashtag in jest.
Viewers soon hopped on the #GoNads bandwagon.
Even ITV 2 got on board.
Now her official Twitter account has sort of adopted it as the official hashtag for supporting the model while she remains in the jungle.
Oh, and they're totally in on the joke, lest you had your doubts.
If you can't beat 'em, join 'em.