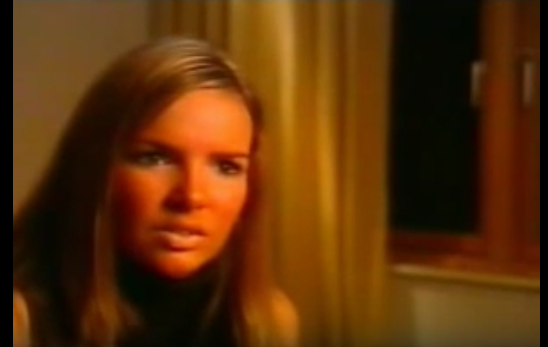 SIXTEEN YEARS AGO, a wee girl from Co. Derry captured the hearts and minds of the nation when she gave the wrong date of birth.
Nadine Coyle rose to fame as a 16-year-old masquerading as an 18-year-old on RTÉ's Popstars. And she could have gotten away with it, too, had it not been for pesky producers asking her for her date of birth.
Date of birth, 15/6/1985, making me a Gemini.
Panic stations.
What date of birth did I say now?
The ensuing saga, with its mislaid passports and Linda Martin's concerned expressions, cemented Nadine Coyle's status as an Irish pop culture icon. She could have disappeared into relative obscurity and still parlayed the incident into an appearance on Celebrity Bainisteoir.
As it happened, being caught out in a lie by Linda Martin was a blessing in disguise. Just over a year later, she was selected to join Girls Aloud following a stint on Popstars: The Rivals and enjoyed a Christmas number one with Sound of the Underground. (Still a colossal banger, BTW.)
OnlineGirlsAloud / YouTube
Over the next decade or so, Girls Aloud proved that they weren't merely a flash in the pan, releasing five albums and 23 singles. Not bad for a wee girl born in Derry, eh?
While she may eventually have been usurped by Cheryl as the breakout star of the group, Nadine still stood out as the most talented vocalist in the group. Longtime champion Louis Walsh once likened her to Diana Ross.
She's kind of lost in the group really, because no one knows how good she is. But if they were the Supremes, she would be Diana Ross.
There were attempts to forge a solo career. In 2010, she released her debut album on her own label after failing to secure a deal with a major record company. The album, entitled Insatiable, was stocked exclusively in Tesco. (Dance act Faithless struck a similar deal with the supermarket that same year, so it wasn't an entirely daft enterprise.)
Unfortunately, it didn't prove to be a fruitful collaboration for Coyle and the album only charted at number 47 in the UK Albums Chart.
Nadine Coyle / Twitter Nadine Coyle / Twitter / Twitter
Other ventures included an Irish bar in Los Angeles called Nadine's Irish Mist. The bar encouraged patrons to "leave your worries at the door and give your tired soul a break from the everyday for something truly extraordinary." (Presumably "something truly extraordinary" referred to pints.)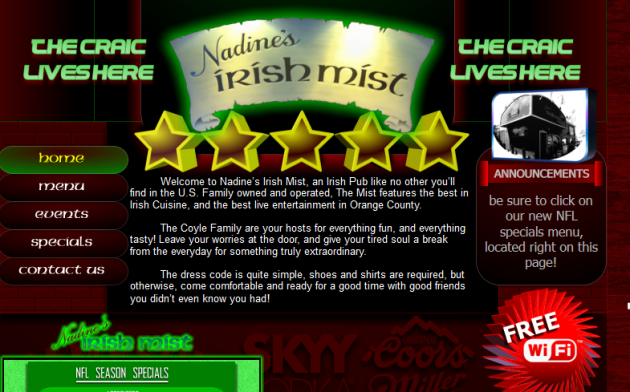 The bar seemed to do well for a couple of years with Nadine even going so far as to hit out at the haters spreading rumours that it was closing down in 2011.
Nadine Coyle / Twitter Nadine Coyle / Twitter / Twitter
(Nadine's Irish Mist eventually closed down a few years ago. RIP.)
Since welcoming her baby daughter in 2014, she has maintained a relatively low profile save for an appearance on Good Morning Britain about the importance of carbon monoxide alarms.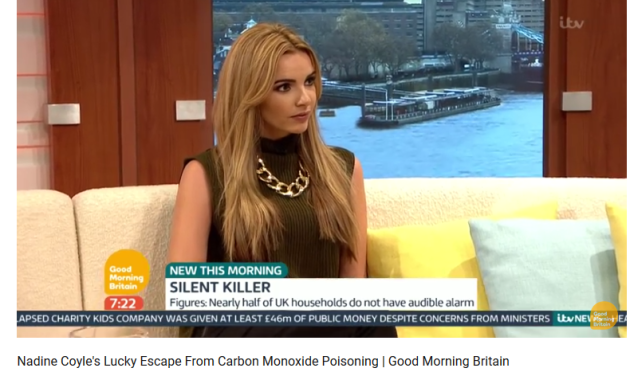 YouTube YouTube
Until now, that is.
Yes, Wee Nadine is currently trying to mount another comeback. She has just released an upbeat single entitled Go To Work in which she stomps around an office imploring people to get up in the morning and, er, go to work. (Leo Varadkar would approve.)
NadineCoyleVEVO / YouTube
She has been profiled by The Guardian, Wonderland and BBC, and she's spilled the juice on Girls Aloud. Her recent press blitz has seen her utter winning statements like, "My favourite smell is bleach. If I walk into the house and there's things being bleached, it just makes me feel at home, euphoric almost," and "Some people believe in juices, I believe always in potatoes."
These quotes then generated the sorts of headlines you can't help but share on Twitter with the word "same".
2fm 2fm
How refreshing it is to see a pop star just having a bit of a laugh. Instead of assigning some grand meaning to her latest single, she has stated that she just wants to release bouncy songs that "make your day better".
In a world where pop stars are striving to be authentic or enigmatic, Nadine Coyle's candid statements about potatoes and self-awareness about where she resides in the pop ecosystem are a breath of fresh air.
She doesn't care about proving herself as a serious musician. She knows she's not going to be the next Adele or Beyoncé. She's here to make bops, look fab, and that's fine by her. If more of her peers followed suit, pop music would be a hell of a lot more fun.
From lying through her teeth to signing ill-fated distribution deals with Tesco to Nadine's Irish Mist, Nadine Coyle's career has had its ups and downs. But through it all, she has kept on trucking. She has embraced the passport gags. She's done the early morning carbon monoxide segments. She's kept calm and carried on.
All of which has only served to further endear her to her cohort of loyal fans. After all, how can you not root for someone who routinely dusts themselves off and tries, tries again?
Welcome back, Wee Nadine. We missed you.
DailyEdge is on Instagram!