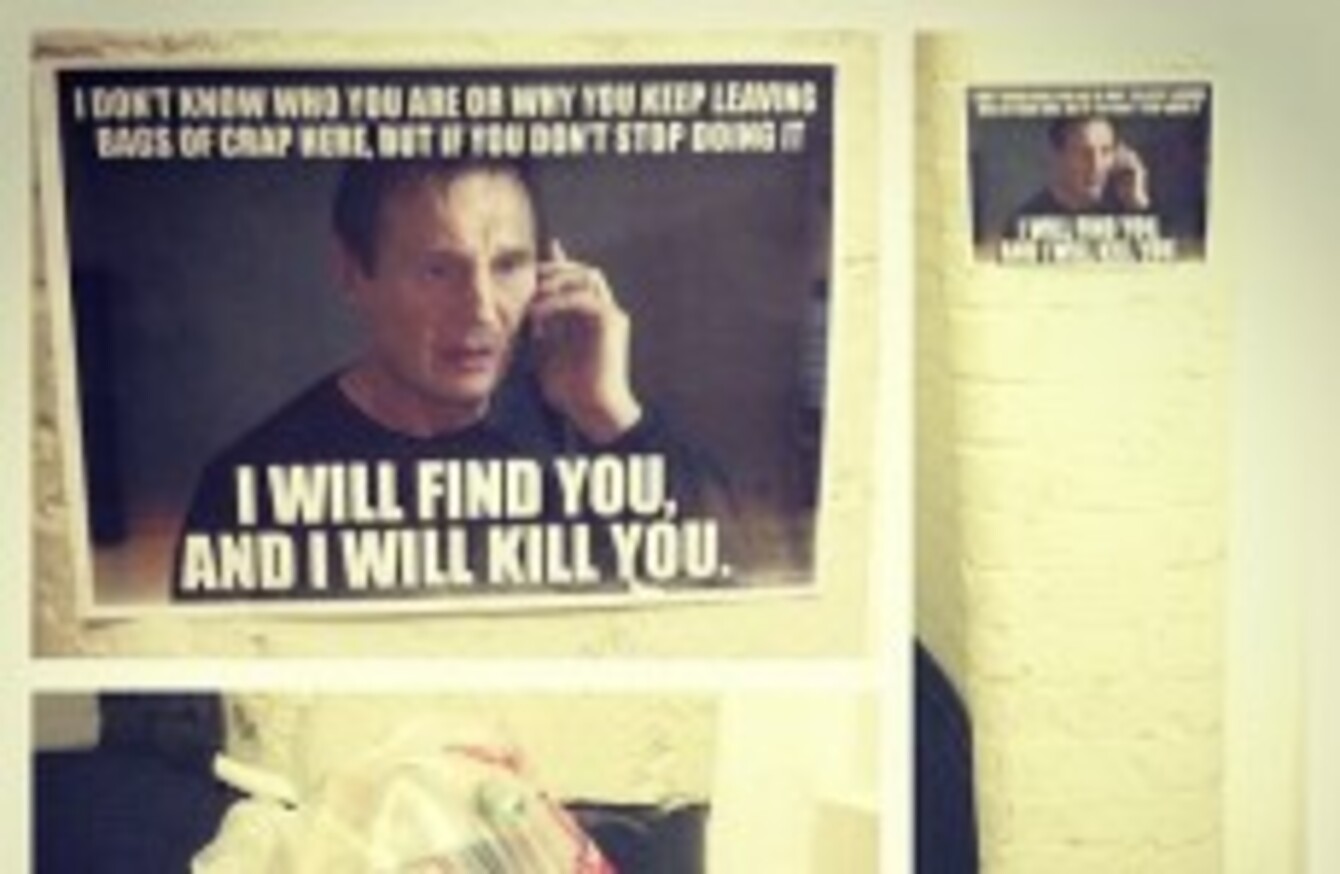 NEIGHBOURS CAN BE tricky. So we've put together this handy guide to happy co-existence.
Follow these rules, and nobody gets hurt.
DO: Use Liam Neeson to address any difficult issues
DON'T: Use Harry Potter
DO: Hint at your knowledge of their failings
DON'T: Be downright nasty about it. That's just mean.
DO: Make the boundaries clear
DON'T: Overstep them.
DO: Save your neighbours from themselves
DON'T: Tell them what to do with their own pants.
DO: Wish them well in the religious path they have chosen
DON'T: Mention 'boners'.
Enjoy your happy new life? And feel free to share your best neighbour stories in the comments…