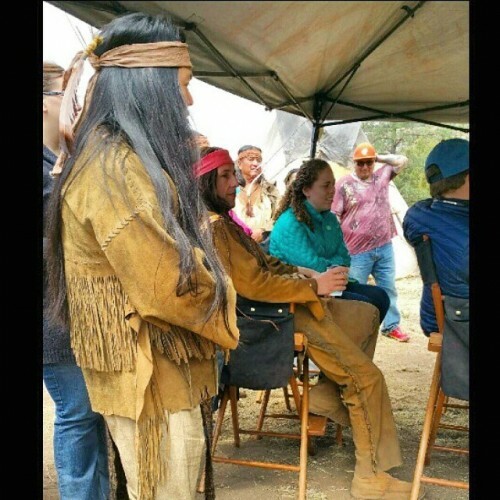 lorenanthony lorenanthony
A DOZEN NATIVE American actors walked off the set of Adam Sandler's latest film on Wednesday after claiming the film disrespects Native American culture.
The Ridiculous Six is billed as a comedy that sends up the Western genre and is being produced for Netflix.
However, a group of actors and a cultural advisor quit the film on Wednesday after certain jokes were deemed offensive. Among other things, the production features Native American female characters called No Bra and Beaver's Breath.
Native American actor Loren Anthony took to Twitter to criticise the film.
He told ICTMN (Indian Country Today Media Network) that he and his fellow Native American actors were unhappy with the film's inaccurate portrayal of the culture and noted that the jokes continued to get worse.
One thing that really offended a lot of people was that there was a female character called Beaver's breath. One character says 'Hey, Beaver's Breath.' And the Native woman says, 'How did you know my name?
The actors also reported that the producers were not sensitive to their concerns.
They just told us, 'If you guys are so sensitive, you should leave.'
Netflix has defended the film, telling TMZ that the jokes are simply jokes. "The movie has ridiculous in the title for a reason: because it is ridiculous."
Many Netflix subscribers are now calling on the company to pull the film.
Neither Adam Sandler nor his production company have commented on the incident.