I'M A SELF-CONFESSED First Dates addict. It's truly TV at its best, showcasing a diverse pool of people all with one thing in common; the longing to find love.
RTE RTE
Yeah, sometimes it works out, but most the time it doesn't. But there are some many other intricacies to consider.
I can't stand when the women give out about paying half the bill, or when one of the lads makes his partner go first with a yes or no when he has no intention of a second date. What is wrong with you. 
So, when Netflix announced their first dating show, I was intrigued. 
Netflix Luke's dates Netflix
So intrigued, that I watched all six episodes in one drab Sunday afternoon.
Dating Around takes a completely different format to First Dates, but still features many first dates, many good and many bad. What's not to like? 
It is perhaps a substitute for the insanely popular show, considering the US version didn't take off as hoped. 
Great, so what's it about? 
First dates, of course. Instead of a bunch of individuals going on blind dates with another bunch of individuals, each episode focuses on one person as they date in New York. They're real estate broker Luke, fashion buyer Gurki, stage manager Lex, private investigator Leonard, tech recruiter Sarah, and fashion employee Mila. 
They each go on a blind date with five different people, and we watch as the dates are all intertwined into one neat little package. 
Sounds boring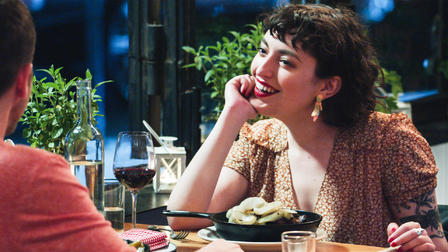 Netflix Sarah on a date Netflix
It really, really isn't. Some connections just don't work from the get go, but for every one of those, you have one that's so terrible you can't avert your eyes. Either that, or you  witness what could be love blossoming. At the end of each episode we find out who the dater has chosen to go on a second date with. Funnily enough, your predictions will be wrong nine out of ten times. 
Best moments?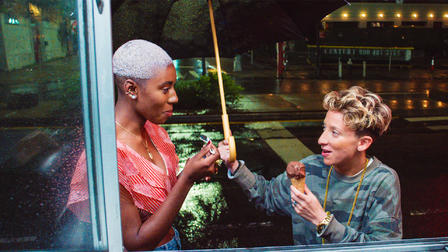 Netflix Mila's dates Netflix
If you think watching the end of the dates on First Dates is cringe, wait until you see this. Of course, this lot seem to be a lot more open with each other, and aren't afraid to say what they're really feeling. This can result in a whole lot of, 'I have to turn this off' for your average Irish person.
Worst moments? 
You've probably seen this clip doing the rounds before you got stuck into the series. Gurk was married when she was younger, to a college boyfriend. Her date Luke didn't really grasp the reasoning behind this, when she explained she was now divorced and got married mainly due to cultural pressures. It made for a very uncomfortable argument which ended the date pretty pronto. 
There's also an uncomfortable moment during Sarah's episode, in which she literally abandons a date after one too many dick jokes. Rightly so.  
Episode to watch
Skip straight to Gurki. You'll leave it feeling both insanely uplifted and slightly despairing for humanity. 
Episode to skip 
I'd say don't skip any, but the one that's the least juicy is probably Luke's. Attractive successful man goes on dates with attractive successful women. Great. 
DailyEdge is on Instagram!