OK WE GET it. Another Bank Holiday weekend to fill.
If you're not getting up to much, there's a load of new titles added to Netflix Ireland just in time for the break. Pick a mood, and we'll tell you what to watch.
Well, how are you feeling?


Hyper
Drunk
Chill

Stressed

Happy
Upset
Low Answer all the questions to see your result!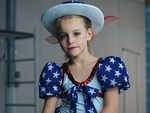 You scored out of !
Casting JonBenét
Yes, the JonBenét Ramsey documentary is finally here. It examines what happened to six-year-old beauty queen JonBenét Ramsey, one of the world's most sensational murder mysteries.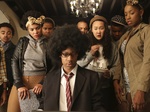 You scored out of !
Dear White People
This series kicks off where the 2014 left us. A satirical look at a group of diverse students in a predominately white Ivy League university as racial tensions build. Hey, it's funny too.
You scored out of !
Las Chicas del Cable
This Spanish series is a hidden gem. Set in Madrid during the late 20s, it tells the story of the cable girls in the city's telephone headquarters and how it gave women an outlet for independence. It's uplifting for sure.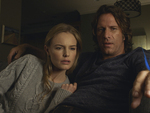 You scored out of !
Before I Wake
Feeling chill are you? Time to get intense with this thriller starring Kate Bosworth and Thomas Jane. They take in a young boy Cody, but find out he's terrified of sleeping. Why? Well, his dreams and nightmares become reality.
You scored out of !
Rodney King
Roger Guenveur Smith's solo show retraces the sequence of events between the police beating of Rodney King and the LA riots.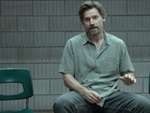 You scored out of !
Small Crimes
After serving time for attempted murder of a DA, former cop Joe Denton returns home looking for redemption.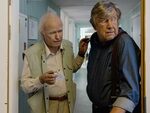 You scored out of !
The 101-Year-Old Man Who Skipped Out on the Bill and Disappeared
On his 100th birthday, Allan Karlsson left his retirement home and set off on a journey. This is what happened.
DailyEdge is on Snapchat! Tap the button below to add!