IF LIKE ME, you spend your weekends scrolling through Netflix to see if any new binge-worthy titles have dropped without your noticing, then chances are you're usually left disappointed.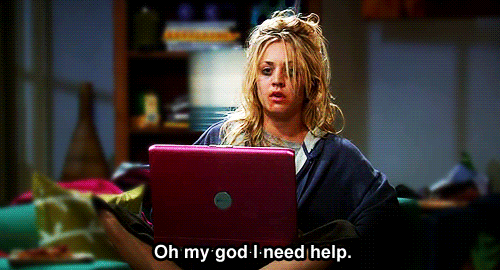 Yes, sometimes you've seen all you want to see on there and you're left scrolling endlessly yet finding nothing of interest.
Well, with the end of the month in sight, Netflix are readying themselves for the release of a long list of new titles.
It's likely that not all will tickle your fancy but there are a few standouts that I'm already setting reminders for.
Yes, it's an addiction and the first step to recovery is admittance, right?
Anyway, here are just some of the titles coming in April to get excited about.
Our Planet
Source: Netflix/YouTube
David Attenborough is back in all his glory.
This time, he's bringing us along to see how climate change is impacting all living creatures in a series that takes us to every corner of the globe.
The trailer is enough to make you teary-eyed.
Quicksand
Source: Netflix/YouTube
This new series is based on the best-selling novel of the same name.
The first season starts after a tragedy at a school sends shock waves through a wealthy Stockholm suburb and a seemingly well-adjusted teen finds herself on trial for murder. 
Chilling Adventures of Sabrina
Source: Netflix/YouTube
The second season of the show returns next month to follow Sabrina as she explores the new world of magic she finds herself a part of.
And if that's not enough to get you excited, the musical number in the finale will surely do the trick.
Special
This original series focuses on a gay man with mild cerebral palsy who decides to rewrite his identity as an accident victim and chase the life he really wants.
You vs. Wild
Source: Trailer Zone/YouTube
In this interactive series, you'll make the key decisions to help Bear Grylls survive, thrive and complete missions in the harshest environments on Earth.
Looks a little less mind-bending that Bandersnatch too, which is ideal.
The Perfect Date
Did anyone not fall in love with Peter Kavinsky in To All The Boys I've Loved Before? OK, good - just checking.
Well, he's back - or the actor who played him is - in the new Netflix original movie, The Perfect Date. The movie is based on a high school student who creates a dating app that lets him act as a stand-in boyfriend to help him earn some extra money for college.
Sketchy? Yes. Take it with a wheelbarrow of salt? Most definitely.
Someone Great
Source: Netflix/YouTube
And finally, another romantic flick to look forward to.
This time it's the turn of Gina Rodriguez to give us all the feels as she plays music journalist Jenny who is dealing with a heartbreaking break-up all the while preparing to say goodbye to her best friends before moving to start a new adventure.
Lots of emotional weight here so it's ideal for a Saturday night on the sofa with a takeaway.
DailyEdge is on Instagram!