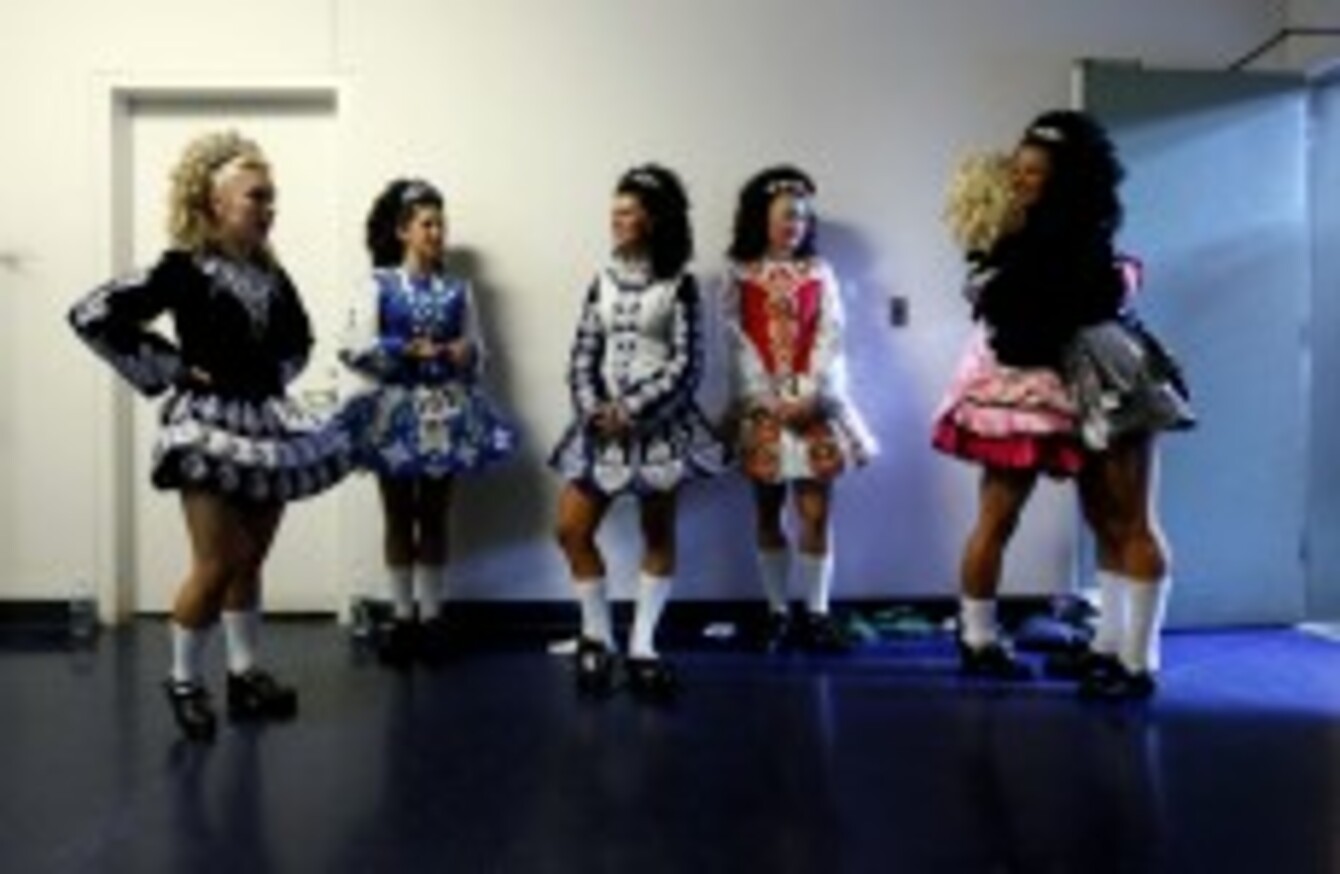 Dancers backstage at the World Irish Dancing Championship
Dancers backstage at the World Irish Dancing Championship
IT'S NOT ALL curls, frocks and frilly socks in the upper levels of the Irish dancing world, and now a new documentary is going behind the scenes of the quest for glory at the World Irish Dancing Championships.
Jig follows nine dancers as they travelled to Glasgow last year for the annual event. Every year anywhere between three and six thousand dancers of all ages and nationalities descend on the Championships for a shot at a coveted world title.
This is the first time an outsider has been allowed access behind the scenes by the regulatory body of Irish dancing, An Coimisiún le Rincí Gaelacha. Jig's director Sue Bourne told TheJournal.ie that it took her production company a long time to get permission to film:
No outsider has made a film about Irish competitive dancing. It's an unknown world. We like that you're opening a door on a world that nobody knows anything about.
Bourne and her crew spent two years profiling nine dancers from all over world and followed them to the World Championships in March 2010. She says they went to Holland, Russia, America, Ireland, England, Scotland and beyond, because each of the stories had to bring something different.
She says she was blown away by the dedication of those involved and the powerful film that resulted:
It was revolutionary to see how hard these kids work, and they're not looking to go on the X-Factor for fame and glory, they're working to be the best at what they do. I don't make tacky tabloid films. It's about family and sacrifices and children and growing up.

The end of the film isn't a portrait of winning at every cost, it's a portrait of a ten year old dealing with defeat with grace. I defy anyone not to be mesmerised.
Want to experience it for yourself? The World Irish Dancing Championships take place in Dublin on 17 – 23 April 2011 at Citywest Conference Centre.
Watch the trailer: