A FEW WEEKS ago, The New York Times published an extensive article and glossy video about everything there is to do in Dublin, from enjoying a pint to indulging in the city's fine eats.
Now they have only gone and published another piece on how magical Dublin is at Christmas time.
Dublin is basically like walking into a Christmas card
Journalist Ratha Tep, who recently moved to Dublin, likens the city at Christmas time to walking into a Christmas card.

New York Times New York Times
Well, when you put it like that.
Grafton Street's Christmas lights get a shout-out
Tep remarks upon "the dazzling rows of white chandelier-style Christmas lights of Grafton Street".
In fairness, they are pretty special.
As do the buskers!
Tep states that the buskers "charge the air with energy" and mentions the annual Christmas busk, which sees the likes of Bono and Glen Hansard belt a few numbers in aid of Dublin Simon Community.
Sure, where else would you get it?
She describes hot chocolate from Temple Bar Food Market in a manner that will make you salivate.
Courtesy of the people at Bean & Goose, who make delicious handmade chocolate and sell their wares at Temple Bar Food Market.
Bean and Goose / Facebook Bean and Goose / Facebook / Facebook
We defy you to read this and not immediately crave hot chocolate.
I watched Natalie whisk their handmade chocolate with Madagascar vanilla bean paste, Irish Sea salt and a bay leaf in a small pot warming on an electric burner before handing me a cup of intensely chocolaty hot cocoa (4 euros).
A few other restaurants and coffee shops gets shouts, too.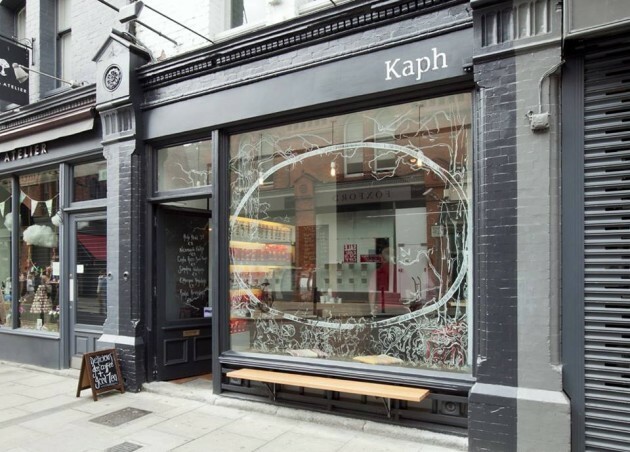 Kaph / Facebook Kaph / Facebook / Facebook
Including Kaph ("For a quick respite from Christmas shopping, there's no better place than Kaph…") and Vice Coffee ("…my smoothest cup was at Vice…").
She also describes this delicious-sounding snack from The Woollen Mills.

New York Times New York Times
We want.
shawndelaney / Tumblr shawndelaney / Tumblr / Tumblr
She stopped by some local cultural institutions.
Namely, a "charming exhibit" at the National Gallery of Ireland and a dance show at Project Arts Centre. She reserves her highest praise for a lunchtime play at Bewley's, which she calls "one of Dublin's most popular theatre traditions".
The packed 14-table venue was intimate and inviting; its tall windows, covered with thick red curtains, shut out the Grafton Street bustle below.
And she ends the article on this lovely note.
After the show ended, I headed back out into the Christmas card that is Dublin.
Magic.
New York Times: read the article in full here.