IT LOOKS LIKE the beginning of a beautiful journey together… to the bookies.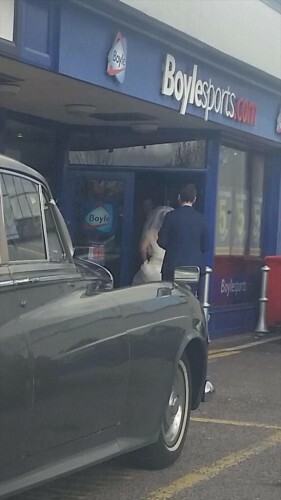 boldeelox boldeelox
A newly wed couple in Killarney made an important stop off after their wedding last weekend–to bet on the Grand National. The pair were snapped by Dee Shanahan, leaving their sweet ride to hit up the Park Street shop for a quick gamble.
Boyle Sports put a call out for the couple and gave them a €100 complimentary bet on Many Clouds, which means winnings of €2,500 are all theirs when they get back from their honeymoon.
Lucky pair, in more ways than one.