A NORTH DAKOTA news anchor whose profanity-laced television debut got him fired after one broadcast is already getting job offers.
A.J. Clemente's first stint as an anchor at KFYR-TV in Bismarck on Sunday night was also his last after he uttered two obscenities just as cameras began to roll. Clemente was fired on Monday.
Here's the incident. Try not to pull a muscle cringing:
Video: YouTube/Original1001BG
By Wednesday, he was making appearances on national talk shows as a bit of a celebrity.
On "Live with Kelly and Michael," hosts Kelly Ripa and Michael Strahan offered Clemente a job interviewing celebrities on the red carpet at the premiere of Pierce Brosnan's "Love Is All You Need." A wide-eyed Clemente agreed.
Later, he tweeted photos from the set of "The Late Show" with David Letterman, where he appeared last night.
He even has his own fans: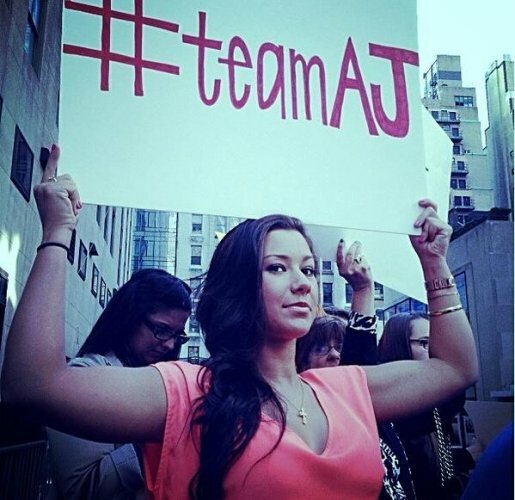 Image: @Brittyn8