NIALL HORAN IS back with some new tunes for yiz.
He wrote a new ditty for the movie Small Foot (not loosely based on the life of the dinosaur from The Land Before Time, unfort), called 'Finally Free'. You can listen to it below, if you'd like.
NiallHoranVEVO / YouTube
Can't see the video? Click here.
Small Foot is an animated movie starring Channing Tatum, James Corden and Zendaya.
This movie turns the Bigfoot legend upside down when a bright young Yeti finds something he thought didn't exist—a human.
News of this "smallfoot" throws the simple Yeti community into an uproar over what else might be out there in the big world beyond their snowy village, in an all new story about "friendship, courage and the joy of discovery". Lovely!
Beyond this, there's no sign of album number two from the Mullingar masso just yet – judging by Twitter, he's very much enjoying the downtime.
"Everytime I have a day off. This is me. I'm sooooo tired," he said, quote-tweeting a now famous-tweet he posted in 2015: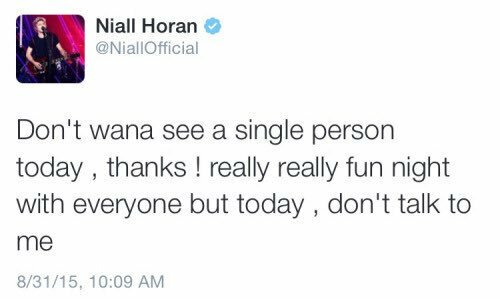 DailyEdge is on Instagram!