NIALL HORAN AND presenter Eoghan McDermott got their mate Bressie into a bit of a jam yesterday when the trio got together for some Stephen's Day drinks.
The pair took the liberty of posting a status update for The Voice coach, seemingly making a few admissions about the singer's sexuality. The now-deleted tweet said, "I've been experimenting with my sexuality. No conclusions reached as of yet but it's been a fun ride so far".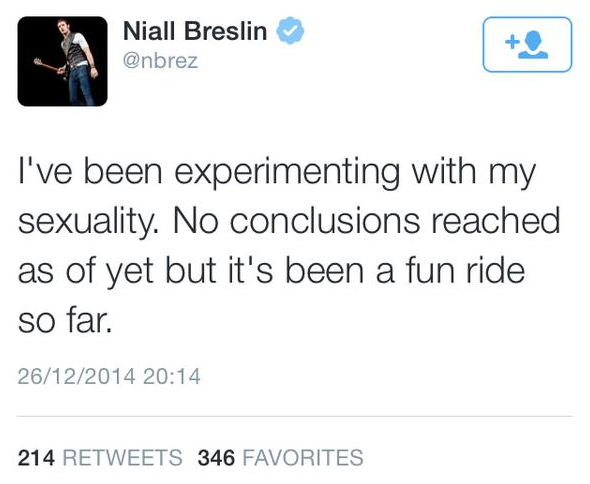 Breslin quickly apologised, alongside a photo of the two 'jokers' responsible.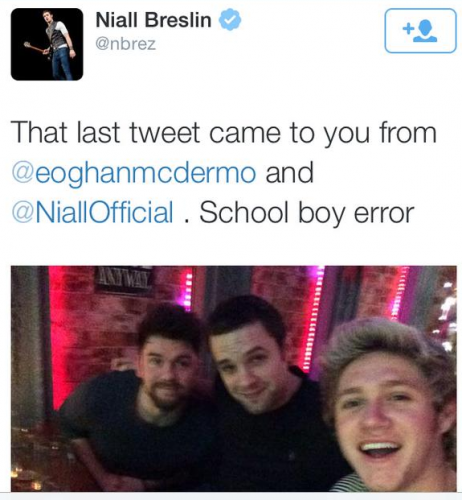 He has since deleted both tweets, but that didn't stop the backlash after the offending tweet was retweeted hundreds of times. Users including GAA star Conor Cusack who has been a huge advocate for mental health in sport and open about his struggle with depression, quickly hit out at the tweet.
Breslin–who also does a lot of work helping to de-stigmatize depression–spent the evening replying to angry tweets, promising that he won't be leaving his phone unattended again.