IT'S NICE TO see that even though he's a big famous millionaire, Niall Horan's friends still don't take him too seriously.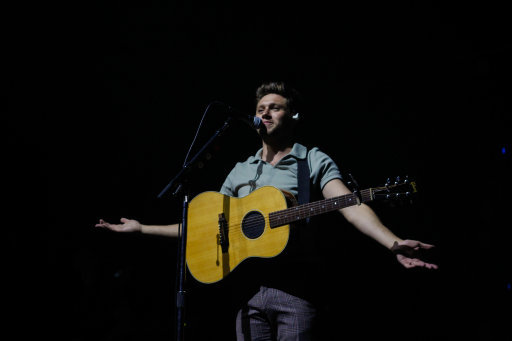 Fotoarena / SIPA USA/PA Images Fotoarena / SIPA USA/PA Images / SIPA USA/PA Images
Fans noticed a guy in the audience having the time of his life at Horan's LA gig on Wednesday night in the Greek Theatre and the mystery man quickly went viral.
Click here if you can't see the video.
Niall was clearly amused at the enthusiastic fan, and can be heard laughing to himself on stage.
We had no idea Niall's concerts were so lit. Niall previously scolded fans for getting too rowdy during his gigs, so we wonder why he was so cool with this one.
Turns out, the man in question is one of his close pals from Ireland
Niall responded to the video, to let his fans know.

Of course. Only a best mate could be this happy for you.
10 August 2018
Irishman Nicky was also spotted with Niall when he was home to kick off his Flickr Sessions in Dublin last year.
Everyone needs a mate like Nicky.
DailyEdge is on Instagram!