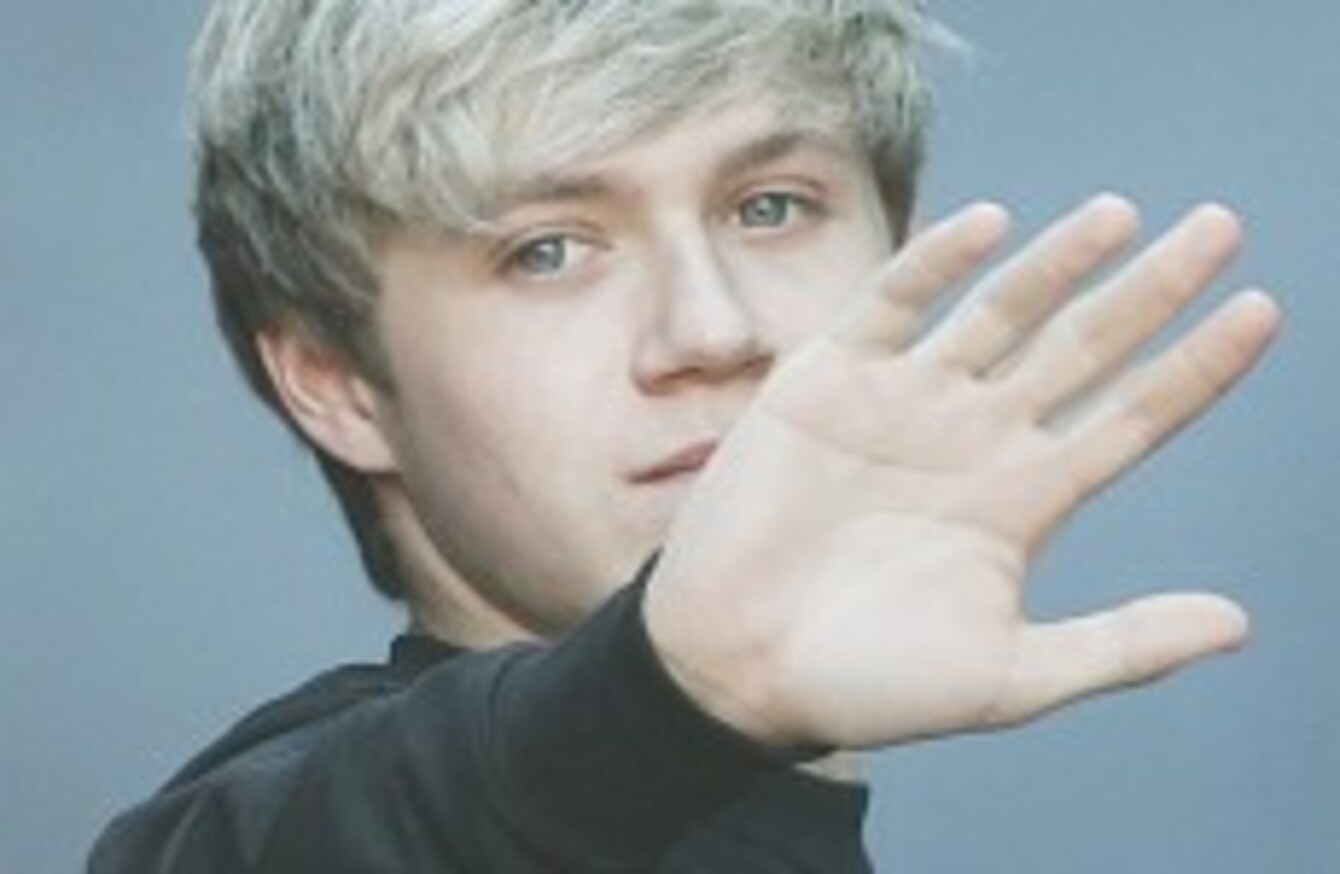 'Please, don't tell me about your arse'
Image: Danny Lawson/PA Wire/Press Association Images
'Please, don't tell me about your arse'
Image: Danny Lawson/PA Wire/Press Association Images
EVERY WEEKDAY MORNING, DailyEdge.ie rounds up the best of the day's celebrity dirt – from the top to the very bottom.
#MULLINGAR MASSIVE: Niall Horan's brother Greg got married yesterday in Westmeath, and our Niall did the honours as the best man. But loads of his fans showed up to the wedding and (potentially) ruined it.
When Niall left his Range Rover (seriously, Niall's ma? Seriously?) unlocked, one fan jumped into the driver's seat and yelled
I'll never wash this arse again!
which is brilliant. (Irish Sun)
Now the Directioner community are tearing their little hearts apart over the wedding invasion. There's a rumour that Nialler "locked himself up in the chapel bathroom and cried" and a lot of excellent hashtags, like #wearesorryniall #sorrytothehorans #therREALfansaresorry.
One fan felt moved to make this video:
YouTube/Kim HoranStylesChance
#JON'S HAMM: Jon Hamm has had it up to here (heh heh) with people making jokes about his awe-inspiring undercarriage. He told Rolling Stone:
They're called 'privates' for a reason. I'm wearing pants, for f***'s sake. Lay off. I mean, it's not like I'm a f***ing lead miner. There are harder jobs in the world. But when people feel the freedom to create Tumblr accounts about my cock, I feel like that wasn't part of the deal … But whatever. I guess it's better than being called out for the opposite.
For the record, this is the Tumblr account in question. Don't look at it.
Jon Hamm pretends to laugh at a joke about his big willy. (Chris Pizzello/AP)
#SPICE HURL: Melanie C – remember when she was known as the talented one out of the Spice Girls? – sang Viva Forever on an Aussie radio show.
When the DJ had a pop on the guitar, our Mel chimed in with harmonies. The result was 60 seconds of pure, unfiltered mortification.
WATCH WITH CAUTION.
YouTube/NovaFM
Afterwards Mel said "I felt like I was in a Spanish restaurant". We did too, Mel. We did too.
And the rest of the day's dirt…
Justin Bieber hocked a big spitty loogie in his neighbour's face, apparently. (TMZ)
Sean Penn's son called an African-American paparazzo a "faggot" and a "n****er", which is nice. (dlisted)
Coleen Rooney is angry with Camilla Parker-Bowles because reasons. (Mirror)
Lily Cole takes her clothes off in the new Yeah Yeah Yeahs video. (YouTube)
Jaime Lannister from Game of Thrones (which returns next week) got his start on a German sausage ad. Relive the glory:
YouTube/JimmyKimmelLive via Buzzfeed