Each week, we'll be taking a peek into some of our faves' makeup bags to see their must-have products, because we're nosey. This week, it's the turn of fashion journalist NIamh O'Donoghue. 
Her earliest makeup memories
"I grew up with three older brothers, and even though my Mam is quite a glamorous woman, makeup wasn't something I worried about growing up.
In fact, my earliest makeup memory is using clear glitter lipgloss going to Blanchardstown shopping centre with my Mam at around 13/14? And I think the only reason I was wearing it was to distract people from the glare off of my braces and glasses – because glittery lipgloss was any better?
"I didn't start investing in makeup until I was almost 16. Like most 90s kids, I worshipped the Sabrina The Teenage Witch 'look', which usually comprised of mascara, dodgy blue eye shadows, glitter liner and – you guessed it – more unfavourable lipgloss; most which were strawberry flavoured.
"I was very fortunate to not suffer from bad skin so, unlike a few of my friends, I didn't rely on makeup.
Of course, as I matured and developed my own style I became more in-tune with beauty and aware of different ways to express your personality through makeup.
Her signature look
"Day-to-day, my makeup is very light, dewy, and fresh – with usually a red lip to make me look more complete. I love to experiment on weekends or going to parties or events, and you're almost guaranteed to see a hot pink or a flame-inspired orange and red eyeshadow and lip combo.
"I take pride in my skin and love to take care of it, so instead of wearing a heavy coverage foundation, I like to prep my skin and keep it hydrated. Similarly, it's super important to cleanse after wearing a full face for over 13 hours a day – so I'm all about the double cleanse and skin masks. Picasso didn't paint on a rocky pavement, did he? No – he painted on a smooth canvas!"
Her makeup bag and what's inside
"I prep my skin every morning using La Roche Posay Factor 50+ – I always always wear sun factor – even in winter – followed by Clarins Hydraquench intensive serum and Clinique Dramatically Different Hydrating Gel to lock in the moister.
"If I'm going for a dewy look ill then mix a few drops of MAC Strobe Cream into a light layer of foundation."
L-R Clinique Dramatically Different Hydrating Gel, MAC Strobe Cream, La Roche Posay 50+, Clarins Hydraquench
"My go-to midweek lipstick is a classic to by And Other Stories – which I swear by. It's super pigmented and hydrating.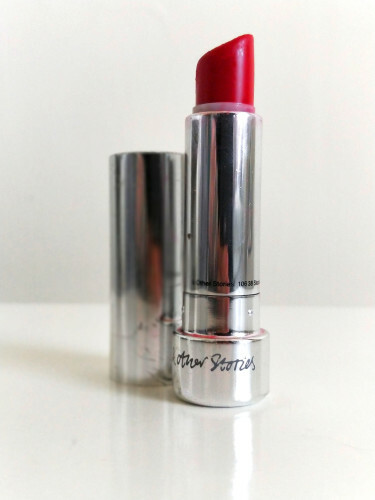 And Other Stories lipstick
"Come Friday, I like to spend more time on my eyes which is when I use my custom Inglot eye palette or favourite MAC eyeshadow. I'm a divil for a healthy lashing of bronzer.
"I also like to prep my skin using something a bit more luxurious which is why I use Armani's Prime Skin primer. And then, of course, I'll choose a colour pop for my eyes from my favourite Urban Decay rainbow palette (usually hot-pink Paris Hilton vibes, or fiery reds and orange Missy Elliott vibes – mood dependent).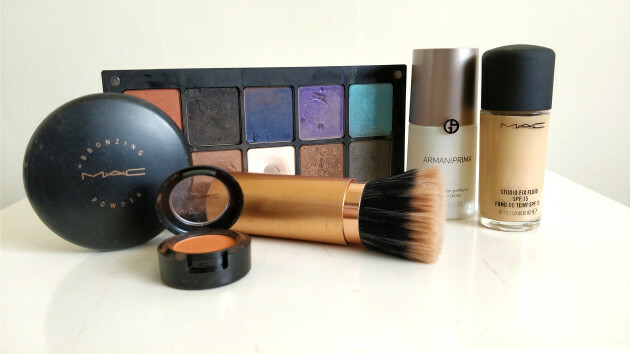 MAC Bronzing Powder, Inglot Custom eye palette, Armani Prime face primer, MAC Studio Fix Fluid foundation, MAC Single Eyeshadow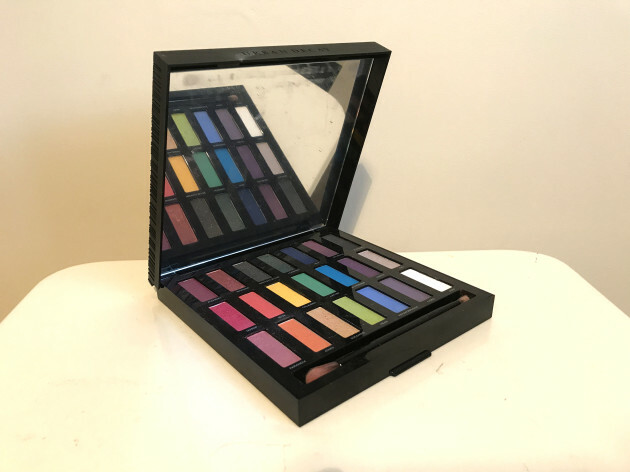 DailyEdge is on Instagram!