EACH WEEK, WE'LL be taking a peek into some of our faves' makeup bags to see their must-have products, because we're nosey. This week, it's the turn of skin therapist, makeup artist and co-creator of Irish beauty brand Ella & Jo, Niamh Ryan. You can follow her on Instagram here.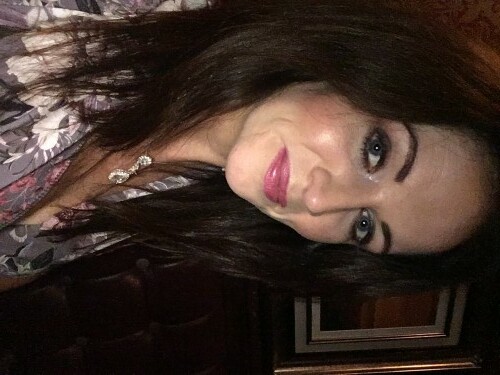 Her earliest earliest makeup memories
"My first memory is slapping on the pan stick! I always had bad skin so my go to was Rimmel's pan stick & I was ghostly white in all of those old pictures – pan stick & Heather Shimmer lipstick, weren't we only divine!
The best thing about makeup was the feeling of confidence it gave me. I didn't have the knowledge or understanding of how to help my skin but makeup helped to give me confidence going out the door everyday."
Her makeup bag and what's inside
"A good mineral base is essential. I still have very temperamental skin so a mineral base is a necessity for me. I love Blush makeup's foundation and their tinted moisturiser which has amazing coverage for rosacea and red skin.
"Bourjois 'Black' kohl liner – I use it top & bottom and don't feel like my eyes are awake without it. The Luna by Lisa 'Pink Opal' lip gloss is also divine – I love it!
"The Ella & Jo Squeaky Clean Brush Cleanser is my saviour! I used to talk to clients all the time about changing their pillow sheets & making small changes to reduce the bacteria going on to their skin to reduce breakouts, but when we sat down to talk about it so many of them didn't clean their makeup brushes regularly because they didn't have anything that was effortless or convenient. The Squeaky Clean Brush Cleanser is a spot cleanser so is used without water & brushes can be cleaned & dried in minutes when you think about it & not just on a Friday night in.
"We are getting some amazing feedback from people & have an amazing Petri dish experiment showing the bacteria on a normal make up brush & one after using the Squeaky Clean Brush Cleanser and the results are amazing."
DailyEdge is on Instagram!