STEPHEN HAWKING DIED today at the age of 76. The theoretical-physicist was famous for his work on black holes and general relativity as well as his book 'A Brief History in Time'.
Jemal Countess Jemal Countess
However, one of the best things about Dr. Hawking was his wonderful sense of humour and quick wittedness which made him an incredibly popular and much loved figure among scientists and non-scientists alike. His appearances in everything from the Simpsons to Star Trek only added to that. Here are a couple of his best moments.
1. When he reassured One Direction fans about Zayn leaving
In 2015, Dr. Hawking was streamed as a hologram into Sydney Opera House to talk about his life and career. One fan asked "What do you think is the cosmological effect of Zayn leaving One Direction and consequently breaking the hearts of millions of teenage girls across the world?" to which Hawking replied 'Finally, a question about something important'. He then went on to advise the fans that one day we may have proof of multiple universes and in one of those universes, Zayn was still in One Direction. We live in hope.
Sydney Opera House Talks & Ideas / YouTube
2. When he needed to select a new voice for Comic Relief
Dr. Hawking had everyone from Liam Neeson to Geri Haliwell to Rebel Wilson vying to pick them as his new voice in a great little sketch for Comic Relief. His diss of Gordon Ramsay's attempt is particularly good.
Comic Relief / YouTube
3. Playing himself in everything from the Simpsons to Star Trek
Dr. Hawking became the only guest in any Star Trek series to play himself when he appeared as a hologram (he seemed to enjoy doing that) playing poker in season 6.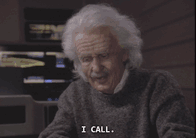 GIPHY GIPHY
He also made several appearances in the Simpsons which he called 'The best thing on American television'.
The Simpsons / YouTube
At the British Comedy Awards in 2004, creator Matt Groening received a Lifetime Achievement award which was presented to him by Dr. Hawking. In return, Groening gave Dr. Hawking a miniature Simpsons figurine of himself which sat in his office.
shazzatpm / YouTube
4. He allegedly once ran over Prince Charles' foot because he didn't like him
In 2012 'Stephen Hawking: An Unfiltered Mind' author Kitty Ferguson revealed that Dr. Hawking had a particularly fondness for running over the toes of people he disliked.
GIPHY GIPHY
In 1977, she wrote 'The prince was intrigued by Hawking's wheelchair, and Hawking, twirling it around to demonstrate its capabilities, carelessly ran over Prince Charles's toes'. She also wrote "One of Hawking's regrets in life was not having an opportunity to run over Margaret Thatcher's toes." Iconic.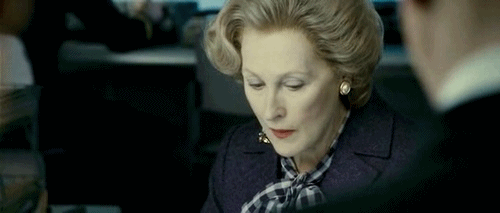 GIPHY GIPHY
Dr. Hawking dismissed the claim, with little conviciton calling it a 'malicious rumour.'
I'll run over anyone who repeats it.
5. He once disobeyed the Pope
In 2006, at a conference in Hong Kong Dr. Hawking revealed that Pope John Paul II once told scientists that they shouldn't be looking into how the universe began because 'that was the moment of creation and the work of God'. Dr. Hawking joked he was glad that the Pope hadn't realised he had already presented a paper on this topic to the Vatican.
I didn't fancy the thought of being handed over to the Inquisition like Galileo.
GIPHY GIPHY
6. This excellent interview he did with John Oliver in 2014
LastWeekTonight / YouTube
It turns out no matter how many infinite universes there may be, Charlize Theron will never date any of us in any of them.
7. His appearance in this Go Compare Ad
Dr. Hawking was one of several celebrities to appear in Go Compare's 'Save the Nation' series where he found an interesting use for black holes.
Talent Republic / YouTube
8. His attitude to fame
Speaking on Israeli TV in 2006, Dr. Hawking bemoaned his lack of ability to hide from fans.
The downside of my celebrity is that I cannot go anywhere in the world without being recognised. It is not enough for me to wear dark sunglasses and a wig. The wheelchair gives me away.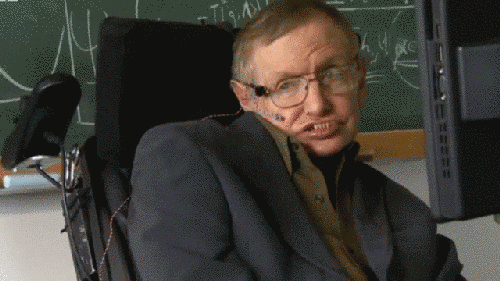 GIPHY GIPHY
9. And his attitude to life in general
Without imperfection, you and I would not exist.
RIP Dr. Hawking.
DailyEdge is on Instagram!