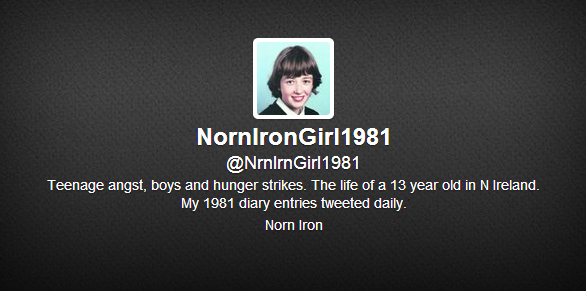 IN 1981, A 13-year-old girl in Northern Ireland kept a diary of teenage angst, boys, hunger strikes and the pop charts.
Thirty-three years later, the diary's owner is live-tweeting her diary entries day-by-day. The results are funny, touching, and utterly wonderful.
She talks about shopping, and annoying people:
Test results and bomb scares:
Her cousin meeting Johnny Logan:
Pranks:
The charts:
Boys:
Bandwagoners:
And days like this:
Go and follow @NrnIrnGirl1981 immediately.