1. The Anaconda From Drumcondra by Don Conroy
The catchiest book title in history.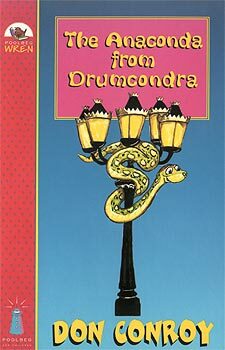 Don Conroy Don Conroy
2. Goodnight Mr. Tom by Michelle Magorian
Willie Beech and Mr. Tom = best friendship ever.
*wells up just thinking about it*
3. Under the Hawthorn Tree by Marita Conlon-McKenna
Every Irish kid gobbled up Under The Hawthorn Tree at some point. It's the story of three siblings who make a treacherous journey across Ireland to reach their grand-aunt's house after their family perishes in the famine and it's unreal. 
4. Chinese Cinderella by Adeline Yen Mah
The true story of an 'unwanted daughter' in 1940s China. A staple of every 1990s/2000s girl's bookshelf.
5. Four Kids, Three Cats, Two Cows, One Witch (Maybe) by Siobhan Parkinson
Siobhan Parkinson – queen of Irish tween fiction, tbh.
*praise hands emoji*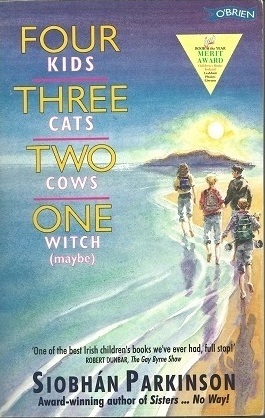 Siobhan Parkinson Siobhan Parkinson
6. The Worst Witch by Jill Murphy
MILDRED HUBBLE! ETHEL HALLOW! MAUD MOONSHINE!
Admit it: you still wish you were accepted into Cackle's Academy.
7. Artemis Fowl by Eoin Colfer
That bronze cover, though. Like an ancient spellbook. The dream.
8. Daisy Chain War by Joan O'Neill
Best book about 'the emergency' ever.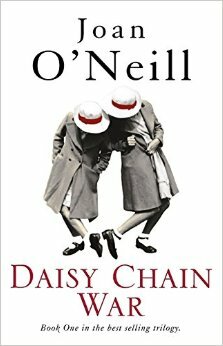 Amazon Amazon
9. Wildflower Girl by Marita Conlon-McKenna
The sequel to Under The Hawthorn Tree follows Peggy as she embarks on a journey from Ireland to America. Needless to say, it was devoured by every tween girl in Ireland.
10. Mallory Towers by Enid Blyton
Ah, remember staying up way past your bedtime to get to the end of Mallory Towers? Good times.
11. Benny and Omar
In which a young boy named Benny moves to Tunisia from Wexford and befriends a local boy named Omar. Benny's parents don't approve of the friendship, but try as they might, they can't keep the two boys apart.
Made you want to move to North Africa as a kid.
Reading Without Borders Reading Without Borders
12. Noughts and Crosses by Malorie Blackman
This exploration of racism was a favourite of teens and tweens in the early 2000s. Just last year, it caused ructions when it was included on the Junior Cert curriculum.
So now.
13. The Saddle Club
Every horsey kid's favourite book series.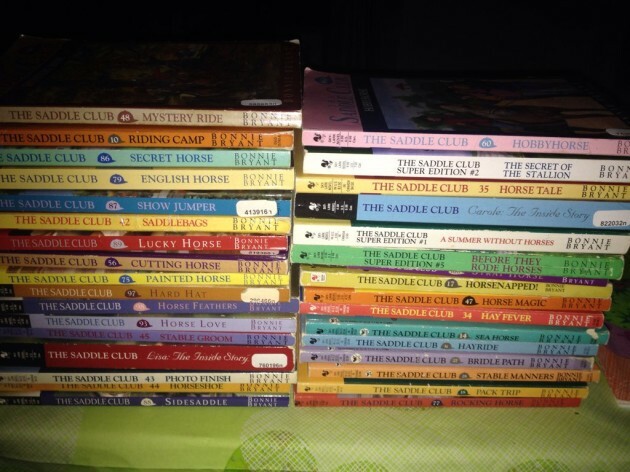 Gallifrey Alpy / Twitter Gallifrey Alpy / Twitter / Twitter
14. The Princess Diaries by Meg Cabot
Who among us isn't still extremely invested in the relationship between Mia Thermpolis and Michael Moscovitz, though?
thebookstheartsandme / Wordpress thebookstheartsandme / Wordpress / Wordpress
15. Zlata's Diary by Zlata Filipovic
And finally, we have Zlata's Diary, a fascinating account of what it was like to be a child in wartime Sarajevo. A resident of every Irish school library.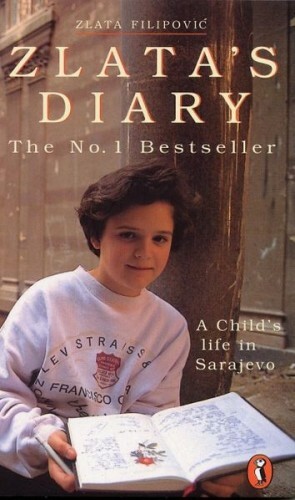 DailyEdge is on Snapchat! Tap the button below to add!