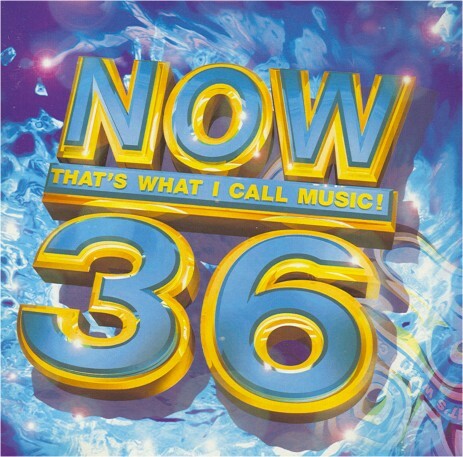 ON MARCH 24TH, 1997, Now That's What I Call Music! released its 36th compilation album.
The album featured 40 chart hits. Some songs have stood the test of time. Others, not so much. Let's rank them, shall we?
40. Cathy Dennis – Waterloo Sunset She may have written heaps of pop bangers, but covering songs by The Kinks isn't Cathy Dennis' forte. Wouldn't be out of place i n a pleasant butter ad.
39. Gabrielle – Walk On By We love Gabrielle, but this cover is completely and utterly redundant. Just listen to the original.
Remember when Ant & Dec decided to do their best Oasis impressions and released this angsty number about "shouting" and "letting it out"? Think of it as their version of Go Let It Out, expect, you know, significantly worse.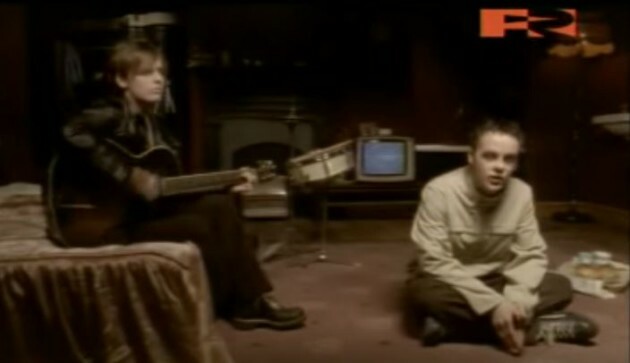 YouTube YouTube
Don't quit the day jobs, lads.
37. Backstreet Boys – Anywhere For You Put it this way: it's got nothing on I Want It That Way.
36. Kavana – I Can Make You Feel Good Ah, Kavana. The star of many a Smash Hits cover.
I'll just leave this comment here.

YouTube YouTube
34. Robert Miles – One and One (feat. Maria Nayler) Honestly this wouldn't be out of place at a hip Mass.
33.  Alisha's Attic – Indestructible Drippier than a leaky tap.
32. 911 – The Day We Find Love Can't say much about this song except that 911 is not a Google-friendly band name and just yields loads of articles about September 11th.
31. Boyzone – A Different Beat
In which Boyzone reconnect with the earth, go to Africa (?) and urge us to do something. Think of it as their We Are The World. Here's Ronan Keating's face in a river.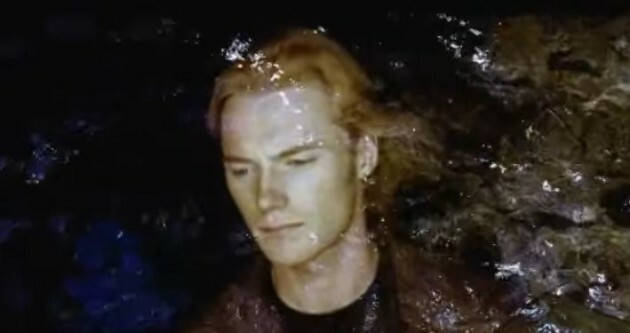 YouTube YouTube
Touching.
30. BBE – Flash UNCE UNCE UNCE UNCE UNCE.
29. Eternal – Don't You Love Me A cheery number about… child neglect. It's got some good horn and string action, though. We'll give it that.
28. Damage – Love Guaranteed Honestly, they don't make R&B slow jams like this anymore.
27. Space – Dark Clouds This song evokes memories of bad 90s fashion. Brightly coloured cord pants and the like. Make it stop.
26. Amen! UK – Passion Another ludicrous dance track that sounds like the soundtrack to every grim rural party bus ever. Give us some WKD Blue and maybe we'll get on board.
25. DJ Quicksilver  - Bellissima Shades of Faithless' Insomnia about this. 
24. Cast – Free Me More generic Britpop!
23. James – She's A Star And again! (Glam video, though.)
22. Bee Gees – Alone This isn't a top five Bee Gees song by any means, but we can't resist those falsetto vocals <3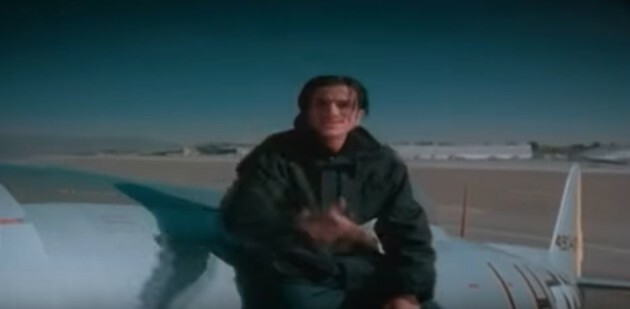 YouTube YouTube
Elaborate choreography? Check. Questionable sartorial choices and hairstyles? You betcha. Video recorded in a hangar? Obviously. Everything you could ever want from a 90s pop banger. 

20. George Michael – Spinning The Wheel <3 <3 <3
19. Mark Morrison – Horny God, the 90s were really a Golden Age for songs about being horny, eh? This doesn't live up to the greatness of Return of the Mack, but we still kind of have a soft spot for it.
18. Mansun – Wide Open Space Good and gloomy in a Manic Street Preachers kind of way. Wouldn't be out of place on a Reeling in the Years episode about the youths emigrating. 

17. Monaco – What Do You Want From Me? Peter Hook does what he's best at and performs a poignant, melancholy banger about his failed relationship with the late, great Caroline Aherne.Watch these Shelbourne FC fans and try not to be weirdly touched.
16. The Beautiful South – Don't Marry Her Jolly and pleasant on the surface with funny, biting lyrics lurking underneath. We're especially fond of, "She's a PhD in 'I told you so'/You've a knighthood in 'I'm not listening'".
15. The Divine Comedy – Everybody Knows (Except You) A charming little number about unrequited love. The video is like a cheap recreation of Baz Luhrman's Romeo and Juliet, and features Neil Hannon getting the shift. Fair play to him.
14. Sheryl Crow – Everyday Is A Winding Road Catchy in a "I'm going on a road trip in a convertible and I might have a pint later because, f**k it, it's sunny" kind of way.
13. U2 – Discotheque
We're just going to leave this GIF of Bono thrusting here.
YouTube YouTube
12. Texas – Say What You Want Honestly this sounds like a precursor to Atomic Kitten's Whole Again, but we don't care. *waves hands in the air, pretends it's the 90s*
11. Sash! – Encore Une Fois Fact: this went to number one in Ireland in April 1997 before being topped by R. Kelly's I Believe I Can Fly. Hasn't aged badly either.
10. Spice Girls – Mama We'll admit it's not their best but it wins points for featuring the Spice Girl mammies holding photos of their daughters and looking proud as punch. Also: there aren't enough songs about Mams.
9.  Placebo – Nancy Boy Shout out to all the sensitive, angsty teens that grew up moshing to this. "AND IT ALL BREAKS DOWN AT THE ROLE REVERSAL, GOT THE MUSE IN MY HEAD SHE'S UNIVERSAL…" *wipes sweaty side fringe aside*
8. Jamiroquai – Virtual Insanity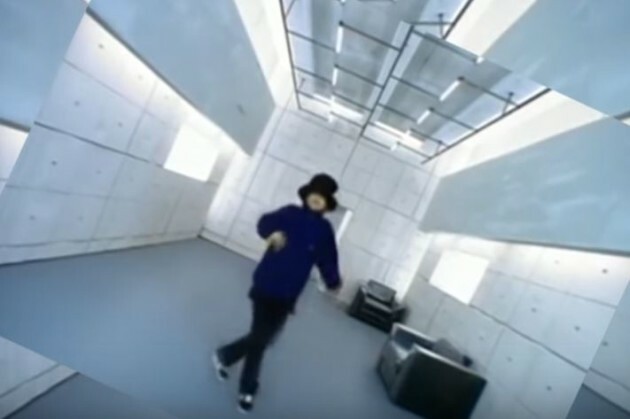 YouTube YouTube
Honestly nothing epitomises the 90s quite like Jamiroquai slithering around a slanted room while wearing a ridiculous hat. We're into it.
7. The Chemical Brothers – Block Rockin' Beats Makes you feel like you're in Mission Impossible and about to participate in a highly illegal diamond heist.
6. The Blueboy – Remember Me Dingdiggidiggiding, dingdingding, diggiding…
5. White Town – Your Woman White Town may have been a one hit wonder, but Your Woman is quite the legacy, if you ask us. *starts humming along*
4. Blur – Beetlebum Ah, Beetlebum. We've almost certainly strained for those high notes while swinging a pint around.
3. The Prodigy – Breathe That intro, though. BREATHE THE PRESSURE!
2. The Source – You've Got The Love (feat. Candi Staton) Is there anything more joyful than sweatily dancing to – and, dare we say, throwing your hands up in the air – to You've Got The Love at the end of a night out? We think not.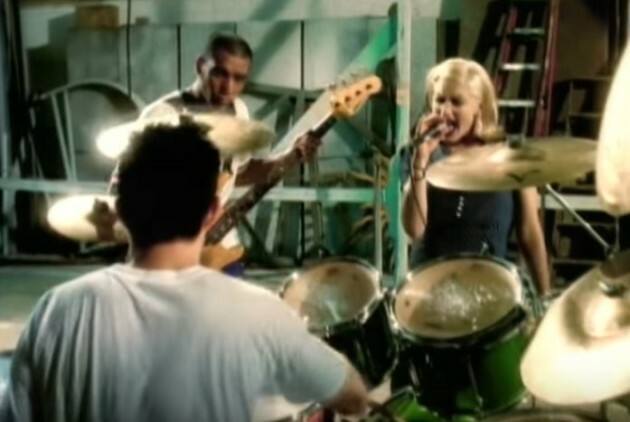 YouTube YouTube
Yes, Now That's What I Call Music 36 is home to one of the all-time great bangers. Who among us hasn't screeched along to Don't Speak until you're hoarse?
DON'T TELL ME 'CAUSE IT HURTS!
DailyEdge is on Snapchat! Tap the button below to add!