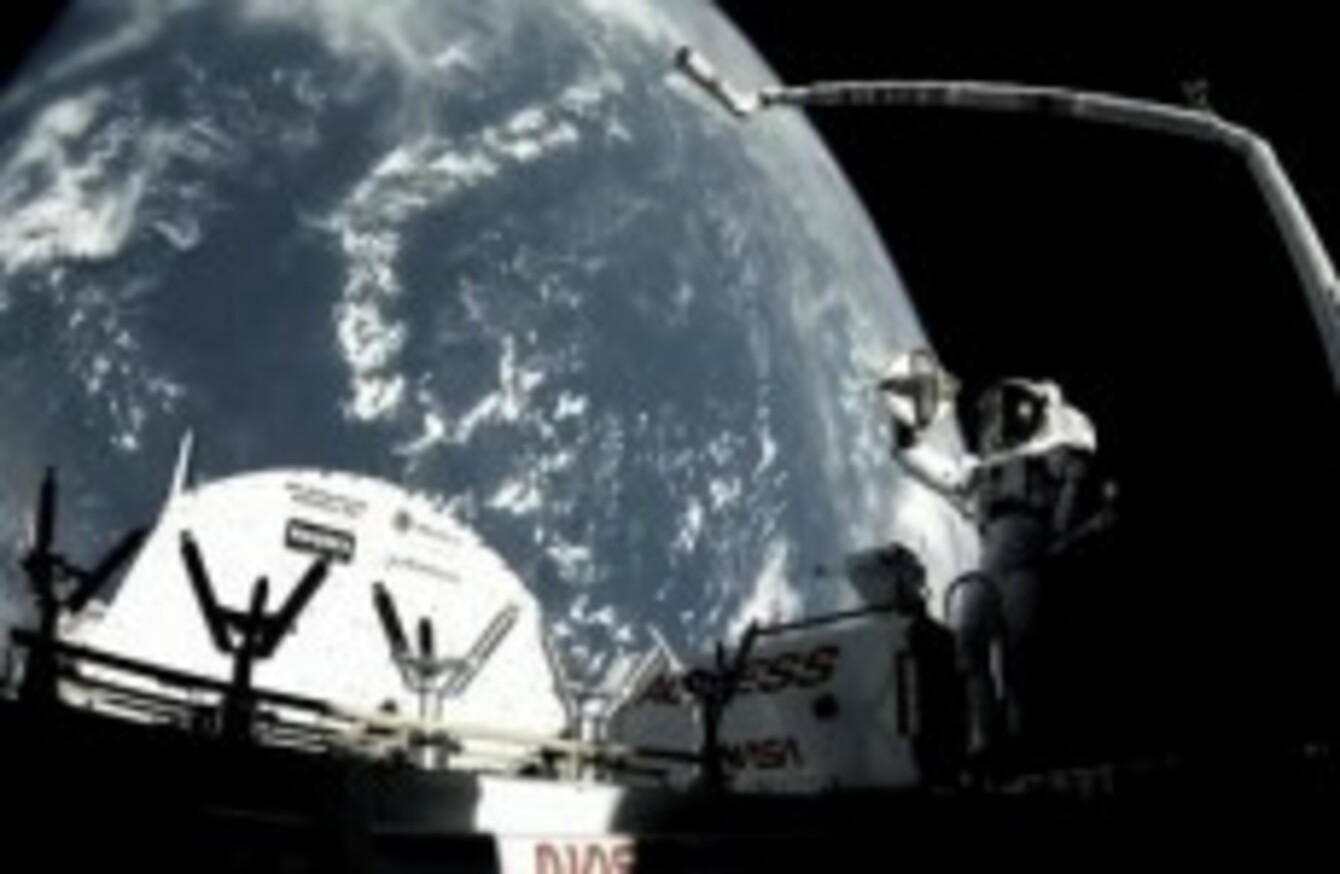 Image: José Miguel Jiménez via Vimeo.com
Image: José Miguel Jiménez via Vimeo.com
THE ABSOLUT FRINGE 2011 has over 100 shows playing out across Dublin until 25 September. Each day, TheJournal.ie will bring you our readers' reviews of the pick of the crop and everything in between. You'll get the chance to get in on the act yourself with our daily reader review tickets giveaway!
Today's review:
(The Rough Magic SEEDS programme, José Miguel Jiménez)
Jonathan Hanley's review: After seeing José Miguel Jiménez's Fringe contribution last year, I really didn't know what to expect walking into this.
A stage filled with stepladders and microphones as well as an impressive lighting rig left me wondering what to expect. Ten minutes into the play I really was dazzled by the subtle uses of modern culture including a spaceship named 'Ivan Drago' as well as one of the main characters named after a famous tennis player. All of this surrounded by a David Bowie soundtrack really put my mind to work as to what the writers were trying to get across.
The only problem with this play was the lack of continuity, time gaps of up to 6 months are seamless and all too often the audience is left in the dark (at one stage this lasted for 15 minutes) while the actor go through monologues that come across as though they're written by Aldous Huxley. The cast are strong in so far as they're able to get across their dilemma to the audience without a struggle. A word of warning: if you're looking for answers then this is not your cup of tea, however with great set design by Aedin Cosgrove and a great sound composition this is well worth a view. Long story short, never have I come across a play so resolutely about itself.
In three words? Engaging. Mind-expanding. Well-executed.