AUGUST 28TH IN 2014 was an extraordinary day.
Rory McIlroy hung out with Bill Clinton.
New BFFs?
Jennifer Aniston told the world she had tasted Jimmy Kimmel's wife's breast milk.
StarCelebrityTV / YouTube
Fair enough.
And Obama wore a tan-coloured suit to work.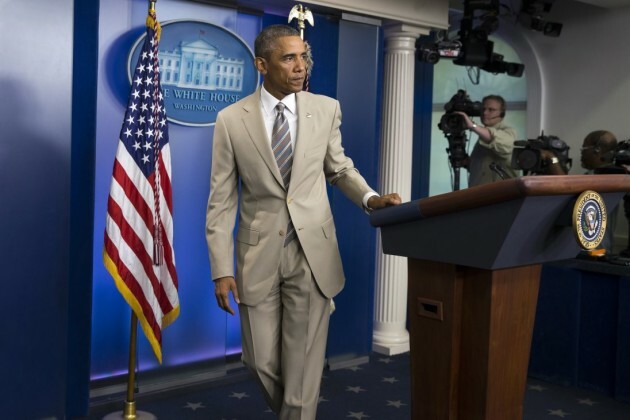 The internet proceeded to go mad.
Rep. Peter King said Obama wearing a tan suit during a press conference was a metaphor for a "lack of seriousness."
Here's a President coming out at such a serious moment where he should be addressing the country on such a serious matter and he looked like he was on his way to a party in the Hamptons."
… While Time Magazine wrote a piece in defence of the ensemble.
"The tan suit is just another suit that happens to be a slightly different color than the ones he normally wears," Eric Dodds wrote.
"It was, in no way, a fashion statement."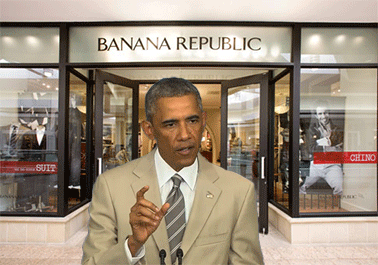 Sure, Trump's done some pretty terrible stuff. But he's never worn a tan suit to a press conference before.
#ThanksObama.
So infamous is the suit now, that Obama recently admitted that he regretted not wearing it for his final press conference as President.
He said at the podium:
"Let me start off by saying that I was sorely tempted to wear a tan suit today for my last press conference, but Michelle, whose fashion sense is little better than mine, tells me that's not appropriate in January."
Many are hoping he'll whip the rig-out out again soon.
Y'know. For a special occasion or the like.
Happy third birthday, Tan Suit!
DailyEdge is on Snapchat! Tap the button below to add!