REMEMBER THE DAYS when tweens devoured issues of Smash Hits or Shoot?
Well, prepare to feel as old as the hills, because this is what tweens are reading now…
Oh My Vlog! bills itself as "your web celeb magazine" and is essentially a publication devoted to YouTube stars and vloggers. The cover of the magazine features YouTube personalities like Tyler Oakley, Zoella, Alfie Deyes and Miranda Sings.
Among other things, it promises to teach readers how to get 10,000 likes and reveal bee-related facts about someone named Marcus, who is apparently famous enough to not have a surname.
The internet was bemused.
And everyone was left feeling positively ancient.
So, what's in the magazine, you ask?
Business Insider reports that the magazine features stickers, YouTube star ratings and facts about the most popular YouTube stars.
Pretty standard fare for a magazine aimed at children and tweens, no?
While the magazine has been widely mocked and derided on Twitter, many have defended it and implored adults to stop whining about the magazine when it clearly isn't aimed at them.
While some pointed out that it bears a certain similarity to the magazines of your youth…
And it seems a lot of people are rather excited about the whole enterprise.
And as one writer for the magazine said…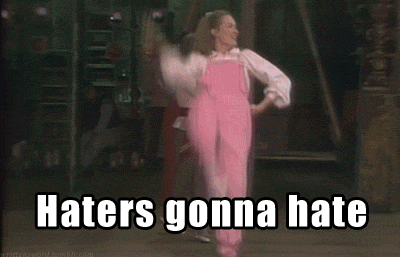 Giphy Giphy