THE MAJORITY OF us know what it is like to work in a difficult work environment.
A place that makes you feel inferior or doubt your ability. A place that might come with one or two difficult characters that you have to navigate around. This is or has been a reality for many of us.
We deal with it by venting to friends, trying our best to step carefully through the situation and, if it calls for it, speaking about it to those that can help.
However, not many of us take to Twitter to share the injustice they've suffered, risking their position and the backlash that could ensure.
That's exactly what Olivia Bland did after she was left shaken by a 'brutal' interview with Web Applications UK.
Taking to Twitter last week, Olivia revealed that she had been invited to interview with the travel software company and after a 'brutal two-hour interview, in which the CEO tore both me and my writing to shreds, I was offered the job'.
Detailing some of the reasons she decided to turn down the job, Olivia described an incredibly intimidating interview which left her in tears afterwards.
"The interview process yesterday was very uncomfortable for me," Olivia wrote in her response email to the company.
"There is something very off to me about a man who tries his best to intimidate and assert power over a young woman, and who continues to push even when he can see that he's making somebody uncomfortable to the point of tears."
Olivia went on to say that she believed the points she made in the email would be ignored but felt it was right to say something of the treatment she experienced during her interview.
She revealed that the experience felt all too painfully familiar to an abusive relationship she had just gotten out of and that the behavior needed to be flagged.
Olivia's post has been like over 130,000 times on Twitter with over 40,000 sharing it on the platform.
Her bravery in sharing her story has been praised by those who've read her post with many high-powered and high-profile people commenting to try and help Olivia find work.
In the comments beneath her post are multiple job offers or offers to come and discuss the possibility.
Since Olivia's post has gone viral, the company released a statement on the issue where they said that "following completion of our investigation, the board is satisfied that no bullying or intimidation occurred".
Olivia has since said that she has a "record of at least 46 people who have come forward to tell me that they have suffered at the hands of the CEO".
The CEO himself took to Twitter late last week to say that he had "no desire to see anyone hurt and can only apologise if anything I've done has had that effect; it was not my intent."
While Olivia's post was a clear display of her strength, she does admit that she didn't feel quite so strong while in the interview room. 
"During the interview itself, I tried really hard to remain steady but I was very close to tears many times which he pointed out that he could see, yet he still continued to push me," she told DailyEdge.ie.
It's a feeling we can all relate to and when you consider Olivia is a recent graduate and on the hunt for a job, it's easy to understand why the situation drained the power from her.
"I needed the job, so I wasn't about to just walk out or stand up for myself - I'm a stone broke graduate!"
Since her post has gone viral, Olivia has seen her followers grow from 400 friends and family to nearly 7,000 people in the space of a week. 
However, despite the huge attention she's gotten , Web Applications UK have yet to reach out to her directly. 
But, things are looking up for the 22-year-old who says she's been networking with some of her 6,000 new followers. 
"I've got a couple of meetings and interviews coming up this week with companies that are very lovely and value their employees," Olivia told us. 
While Olivia's story is shocking, unfortunately, it is far from unique.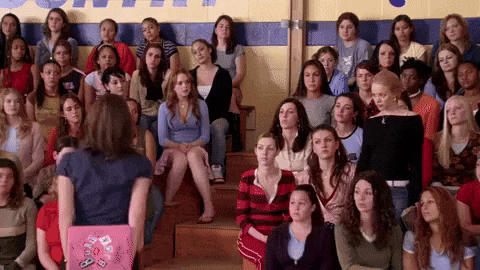 The comment section beneath her post is filled with countless other stories of intimidation and belittling being used as interview tactics. Many of the people who posted them actually did accept their job offers and said the treatment continued.
And unsurprisingly, the vast majority of those sharing their stories are women.
We reached out to you, the DailyEdge.ie readers, to see if you too had your own stories to share - again, there were many with similar experiences to Olivia, and again, most of them were from women.
"A few years ago, I was in a job interview for an intern position and I sat down with the MD and owner of the company," one reader told us.
"The owner of the company was very intimidating, speaking to me like I knew nothing about the industry and then said I was 'cute', so I would fit right into the company.
"SOUND!"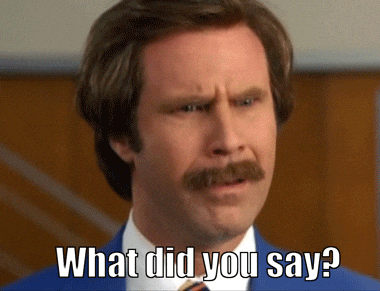 Another reader told us of a job interview she had when she was 19 and looking for an entry-level job after being on maternity leave for the last five months.
The interview was for a window cleaning position and was conducted by two women.
"Keeping in mind that this was a low paying administration assistant role, they asked me questions like, 'If your exam results were so good in school, why didn't you bother getting a degree? Are you not clever enough to get a degree?" she told us.
"'Why are you looking for a job when your baby is only five months old? Don't you want to spend time with her? Who will look after the baby when you're at work? Is the dad not in the picture?'," the questioning continued. 
She said that her interviewers repeatedly laughed at her answers and giggled to each other during the short meeting.
Like many others, she was in a state of shock in the interview so didn't do what she says she wish she had and "told them to stick their job".
And intrusive questioning was something another reader experienced in her interview.
"When I was having my first graduate interview, I was in front of two directors of an agency - one friendly and the other was very rude just talking over me throughout the interview," she told me.
"He was quizzing me about everything and then went on to discuss what I would be doing at the weekend. I was heading away with some friends so I told them that.
"Then he became insistent I tell him everything I would be doing and obviously I wasn't going to tell him in an interview that I was planning on getting smashed all weekend!
"At the end of the interview, he was claiming I was a half hour late and argued with me about it for at least five minutes until he checked and he was proven wrong."
Similarly to Olivia's story, this reader was later offered the role but decided to turn it down.
Yes, the stories I received began to all sound very similar, with person after person, and more specifically, woman after woman appearing in my inbox to tell me about their experience. 
"I had a panel interview for a position that was covering maternity," another DailyEdge.ie reader said.
"I felt as soon as I sat down, one of the interviewers was making a few unnecessary comments. Everyone else was polite and pleasant enough except him.
"I got a vibe off him that was judgmental and almost 'how was I considered for the role?'. One of the questions was, 'Why I should be considered for the role?' After I answered it the man smiled sarcastically and laughed.
"I felt really demoralised as soon as I walked into room especially with the way this man was staring at me, it almost felt like he was looking down on me.
"After the interview I couldn't help but feel like maybe I was in the wrong but on reflection of having been to so many in the past I realised that I wasn't.
"I just knew in my gut that an interviewer had never belittled me like that before ever."
While this isn't something that just happens to women, it definitely happens at a disproportionate rate.  
And while Olivia's story has certainly gotten the internet talking, sadly, the situation she was put in is not all that hard to imagine. 
DailyEdge is on Instagram!