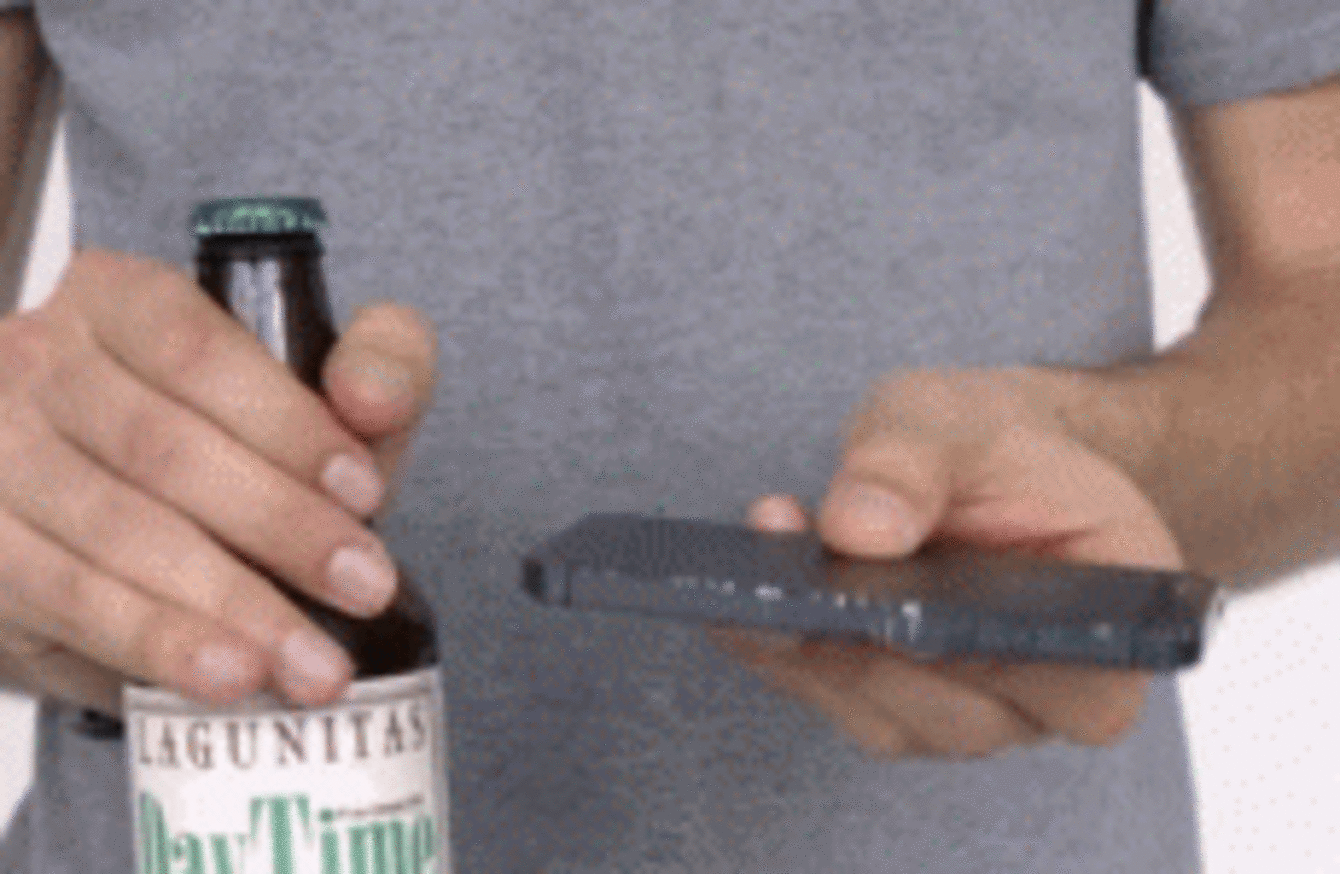 WE ALL HAVE that friend who insists you hand over that bottle of beer so they can open it with their gadgets, body, face or soul.
Maybe you've started carrying around a bottle opener to avoid them? Or maybe you just haven't realised that you can open a bottle with virtually anything around or on you.
Observe.
Use another beer bottle
A phone
This one makes us nervous though.
A table
A classic.
Scissors
ME NERVES.
A watch
Hopefully not an expensive watch.
Here's the full video, with added lighter, stapler, keys, and fork.
Source: GQ Magazine/YouTube
This Irish beer just got voted the best of its kind in the world>