GRAHAM NORTON HAD a big bevy of guests on this week.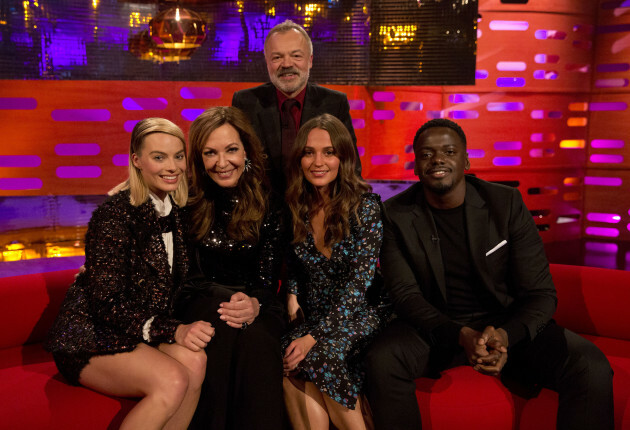 PA Wire / PA Images PA Wire / PA Images / PA Images
Margot Robbie and Alison Janey were on to talk about their roles in I, Tonya, which despite everyone talking about it for what seems like the last four years, is only out this month.
New Trailer Buzz / YouTube
Can't watch the trailer? Click here.
Daniel Kaluuya talked about his crazy year, coming as a relatively unknown actor to be nominated for Best Actor for indie horror flick 'Get Out'.
BBC BBC
Graham said he was a shoe-in at the BAFTAs with two nominations, to which Daniel gave the best response to EVER.
David Kaluuya is my new hero. Graham Norton said it would be "cruel" if he came home from the BAFTAs with nothing.
It happened to Craig David. D'you remember when Craig David got nominated for six Brits, and he didn't come home with nothing?!"
True enough.
Oscar-winner and Michael Fassbender's missus Alicia Vikander was also on the couch promoting the new Lara Croft movie.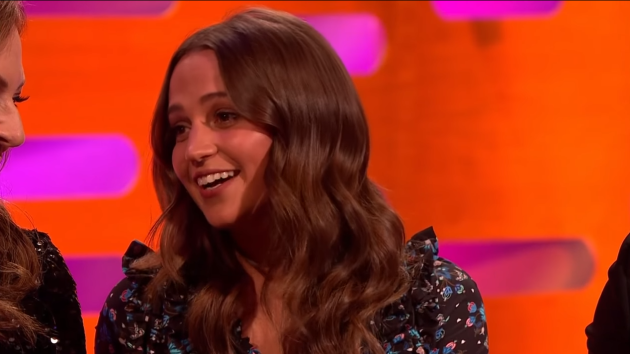 BBC BBC
Alicia won an Academy Award for Best Supporting Actress in The Danish Girl two years ago. But, rather than bring the trophy home to covet in the privacy of her own home, she gave it to her friend's daughter.
I only had one night with Oscar and then I had to go back to work.
I said to my friend, 'I think it's too heavy. I can't carry it on in hand luggage."
Fair enough.
Her friend's daughter now sends her regular updates on how Oscar is doing without her, which is nice, isn't it?
DailyEdge is on Instagram!